International Master of Science in Health Management in Aquaculture
Home ›
MSc ›
International Master of Science in Health Management in Aquaculture
Program Description
Aquaculture, the controlled production of aquatic (food) organisms, plays a crucial role in relieving the growing need for health, tasty and sustainably produced food. For decades, the aquaculture sector is the fastest-growing food production system globally and is the only option to reduce the pressure on levelling or declining wild fisheries.
The ever-continuing intensification in aquaculture systems, along with an increased production scale has, however, inevitably resulted in the increased occurrence of viral, bacterial or stress-related disease outbreaks. This calls for innovative solutions to be developed and implemented by appropriately trained experts. In order to respond to the need for an expert training in aquaculture health management, the AquaH consortium combines the expertise of the 4 European excellency centres in the field:
Ghent University (UGent – coordinator), Belgium
the Norwegian University of Science and Technology (NTNU), Norway
Wageningen University (WU), Netherlands
Universitat Autonoma de Barcelona (UAB) and Universitat de Barcelona (UB), Spain
Each partner has a long-standing and strong reputation in aquaculture research, with a growing focus on health and disease management.
Learning Outcomes
Participants that successfully terminate the programme will be able to understand and control the interaction between aquaculture species and their environment, in order to produce robust and healthy animals with attention for epidemiologic, environmental and welfare regulations.
Structure
The programme offers 3 distinct learning lines, each addressing aquaculture health issues on a different level:
@ NTNU: the relationship between the ecosystem and health
@ WU: preventing disease and maintaining adequate health, whilst minimising the impact on the environment
@ UAB/UB: the relationship between animal physiology and health
Admission Requirements
1. Academic requirements
Candidates must:

Hold a Bachelor's degree of 180ECTS (is equivalent to 3y) from a university or recognized equivalent
Demonstrate through their transcripts or records to have successfully acquired:

Basic science training in at least 5 out of 7 of the following fields: (i) Mathematics; (ii) Physics; (iii) Chemistry; (iv) Biochemistry; (v) Biology; (vi) Microbiology; (vii) Engineering
Statistics level 1 and 2

Some academic or professional background in aquaculture is highly recommended
2. Language requirements
The applicant must be proficient in English. The English language proficiency can be met by providing a certificate (not older than 5 years) of one of the following tests:

TOEFL IBT 80
TOEFL PBT 550
ACADEMIC IELTS 6,5 overall score with a min. of 6 for writing and 6 for speaking
CEFR B2 Issued by a European university language centre
ESOL CAMBRIDGE English CAE (Advanced)

TOEFL/IELTS predictive tests and TOEIC will not be accepted
Language of instruction is not accepted anymore, except for:

Applicants who have a diploma (Secondary Education, Academic Bachelor Degree, Master Degree) awarded by a recognised institution in the Flemish Community
Applicants who are nationals from or have obtained a bachelor and/or master degree in a higher education institute with English as the mode of instruction in USA, Australia, New Zealand, United Kingdom, Republic of Ireland or Canada, and in the latter case a certificate that the mode of instruction was English has to be submitted.
Application Procedure
Academic Admission
Apply for admission to the consortium and a scholarship via the eConsort online platform.
First, you need to register to the platform
You will then receive an email with a link where you can complete the application form.
For all questions in relation to the scholarship procedure and other questions regarding tuition fee, accommodation, visa matters, etc. please contact applications.itc@ugent.be.
After having submitted your application file in EConsort, your academic admissibility will be assessed. In case the outcome is positive, you will receive a Letter of Admission (LoI) and you will have to complete your application by sending legalised copies of your Bachelor degree and Transcripts of Academic Records, as well as a valid language certificate to our offices. You will be informed via email throughout the application process on how to proceed.
Application deadline
| | | |
| --- | --- | --- |
| You apply for a scholarship | You need a visa | Deadline |
| Yes | Yes | 28 February 2021 |
| Yes | No | 28 February 2021 |
| No | Yes | 28 February 2021 |
| No | No | 31 May 2021 |
Study costs
Participation (tuition) cost
For Partner* country students: 9.000 € per academic year
For Programme* country students: 4.500€ per academic year
* Programme countries are: EU + Republic of North Macedonia, Iceland, Norway, Liechtenstein, Turkey, Serbia.
Estimated living & accommodation expenses
Possibility of Erasmus Mundus Scholarships covering the tuition fee, 1000€ monthly allowance and an up to 7000€ contribution to be used for travel and installation costs during the programme. Application for the scholarship is included in the online application.
Last updated Oct 2020
About the School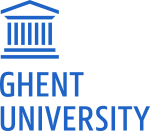 The Faculty of Bioscience Engineering within Ghent University is a European research leader in the field of applied biological and life sciences or bioengineering. We educate generations of scientists ... Read More
The Faculty of Bioscience Engineering within Ghent University is a European research leader in the field of applied biological and life sciences or bioengineering. We educate generations of scientists in leading-edge research and high impact work with governments and communities, industry and NGOs, to support innovation and sustainability in life sciences while managing and protecting natural and man-made ecosystems.
Read less