Home ›
Master ›
International Master in Management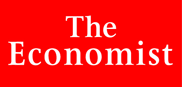 Latest Professional Practice

Tailor-made program with electives followed by specializations in consultancy, global innovation, and entrepreneurship
International business trip to explore and debate real-world challenges
Corporate Connections

Faculty with extensive professional experience
Company visits and conferences
On and off-campus recruiting events and corporate presentations
Work with a real start-up or become an entrepreneur for your final project

International Exposure

Faculty from all over the world
+50 nationalities in our student body
Exchange program with +30 top-ranked partner schools
Participant profile
Recent university graduates with the vision and drive to pursue a top career.
Average age: 25 years old
Average professional experience: work experience welcome, but not required; max. 3 years
Educational requirements: undergraduate university degree
Dedication: full-time
Class profile
33 nationalities
92% international students
92% have lived, studies or worked abroad
100% speak 2 languages/40% speak 3+ languages
62% men/38% women
Program overview
The International Master in Management is designed to boost your career opportunities in a number of professional areas. The general nature of the program provides insights into marketing, consulting, finance, HR, logistics, and strategy. In addition to positions in multi-nationals, consulting companies, financial services and the automotive industry, the program equips participants to work in start-ups, either by building their own companies or working for like-minded entrepreneurs.
Methodology
EADA has developed its own practical, active and participatory approach with emphasis on "learning by doing". The methodology reflects companies' demand for professionals with skills such as the capacity to reflect, ability to act in the face of change, versatility to work in multifunctional teams and adaptability to the challenges of a global environment.
These competencies are developed at EADA through the Case Method, Business Projects, Business Simulations, Analysis & Discussion Groups and Team Working activities. Participants are consistently placed in real-life business situations and forced to think like executives and make strategic decisions.
See 7 more programs offered by EADA Business School Barcelona »
This course is Campus based