International Master in Management (MiD)
Home ›
Master ›
International Master in Management (MiD)
Read more about this program on the school's website
Program Description
Reach your professional goals
The MID ATLANTIC Experience
There is no better place than MID ATLANTIC to start your career. The MiD is an immersive experience in the reference business school in management and business training in the Canary Islands . The program goes beyond an integral basis in the fundamentals of business management. He will also develop real-world knowledge and understand how to put theory into practice.
The MiD program prepares you to launch your career . You will graduate ready to start your first job in management. During the program, you will develop the analytical skills and knowledge you need to succeed in the different roles within business management. You will also learn what it means to be an inspiring leader who puts people first, and take the initial steps to have a positive impact on the world .
Your life in the Canary Islands
Student Profile
Who are we looking for? People with a different personal and academic background, motivated by the desire to have a profound and positive impact on the world.
You have finished a university degree, or you are about to finish one before the MiD start date and you have no more than one year of work experience.
You want to have a positive impact on the world
You are ready to accept uncertainty and look for opportunities
You feel comfortable with cultural diversity
You want to develop a deep knowledge of business and finance, with a global vision of organizations.
You want to make quick, agile and effective use of models, data management and other quantitative tools and techniques.
You share our attitude towards work, the world and other people: you are a dynamic, open-minded, practical, enterprising and analytical person.
At MID ATLANTIC, we develop leaders who strive to have a profound and lasting impact on people, businesses and society, through Professional Excellence, Integrity and Spirit of Service to the society in which they carry out their activity.
Requirements
Location: Las Palmas de Gran Canaria (Canary Islands)
Age: 22-25 years old
Duration: 10 months
Profile: Recent graduates with 0-1 years of work experience.
Start: September 2020
Get ready to grow personally and professionally in a dynamic capital city environment, in the Mid-Atlantic, in a business school that will introduce you to a new network of friends who, as they work together, share their own perspectives and learn from from others and recognize their place in a team of people.
Admission process
The admission process is designed to help you and MID ATLANTIC determine if MiD is the right program to achieve your goals. You must have a university degree. Your personality, motivation, goals, leadership skills and communication skills are taken into account.
The admission process helps us select students whose ambitions and skills align with the challenges of MiD. Following our step-by-step admission guide, we will discover more about you while deciding if MiD meets your goals. We will also inform you about the documents you must send and the dates on which you must do so.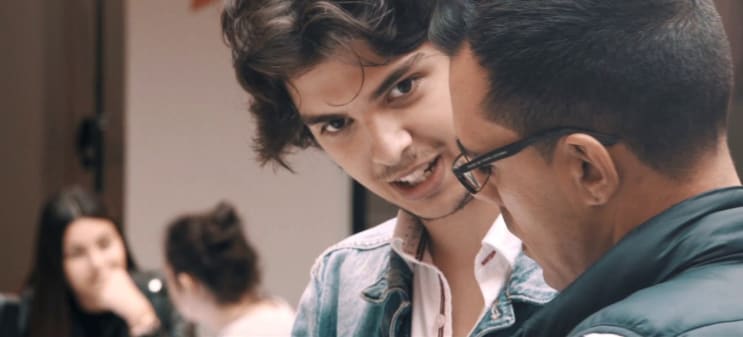 Why the International Master in Management (MiD)
Professional orientation: Teachers and mentors are experts in their respective fields. 95% of them have a doctorate and come from different business schools in the world. It will help you develop new perspectives and opportunities.
Great classmates: You will learn with diverse and talented classmates, while sharing a transformative journey together. You will develop a network of friends that will last a lifetime.
Content: You will acquire the tools to face any challenge. You will learn to think critically, backed by solid fundamental knowledge. And you will sharpen your skills by applying them to practical experiences and real case studies. When you graduate, you will have the ability to analyze business problems, address the complexity of real life and make decisions with discretion, you will be ready for your first role in management.
Great professional support: The MID ATLANTIC Professional Services team will connect you with recruiters and help you prepare to get the job that best suits your profile in the Canary Islands. With your support, you will be sure and ready to show your best in interviews, CV. Networks and in society.
Curriculum
The content of the master builds a solid knowledge base in business management. The key issues range from marketing and finance to strategy and economy.
The projects you will work on will allow you to integrate, connect and apply what you learn. Practical experiences and complementary activities will help you understand how the different functional areas of the organization are combined to create economic and non-economic value within companies.
As a complement to the academic study and project work, you will participate with the most critical problems in the business world in a special series program. Through this and associated activities, you will get the real-world mentality and skills to address complex problems.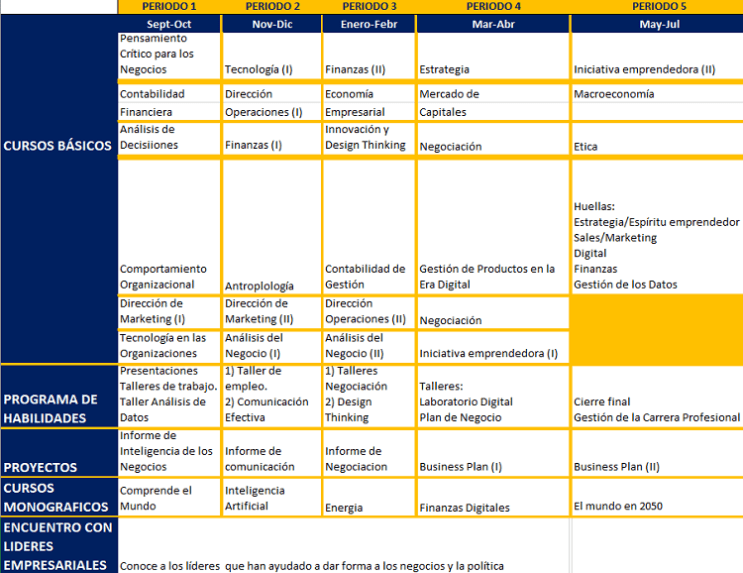 Methodology
At MID ATLANTIC, we believe in active learning methodologies. That means you will take possession of what you learn. Through the case method, multimedia simulations, projects and teamwork, role play, you will acquire the skills, knowledge and vision to make critical decisions, as a business leader.
Last updated Mar 2020
About the School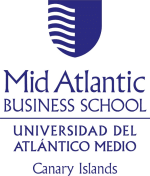 MID ATLANTIC Business School is the business school of the Universidad del Atlántico Medio with a clear vocation to serve society, it has allowed us to be at the forefront of executive training in the ... Read More
MID ATLANTIC Business School is the business school of the Universidad del Atlántico Medio with a clear vocation to serve society, it has allowed us to be at the forefront of executive training in the Canary Islands, developing and inspiring business leaders who have generated and generate a profound, positive and lasting impact on people, companies and the society in which they operate.
Read less