International Master in Advanced Clay Science (IMACS)
Home ›
Master ›
International Master in Advanced Clay Science (IMACS)
Program Description
NEW !!! Application for grant : deadline end of March
ENVIRONMENTS- ECONOMIC GEOLOGY-SOIL MANAGEMENT-GEOTECHNICAL ENGINEERING-GEOMATERIAL-NANOMATERIAL
IMACS is an integrated MSc dedicated to the analysis, study and understanding of natural minerals with a strong economic interest . It is designed by 3 institutions with a wide range of leadership in clay science :
the University of Poitiers (UP) in France (co-ordinator),
the Technical University of Crete (TUC) (Chania) in Greece,
the Federal University of Rio Grande do Sul (UFRGS) (Porto Alegre) in Brazil.
Why clay minerals?
Interest in clays results from their common availability, and their unique physical and chemical properties. No other minerals currently attract so great an interest.
In addition to their conventional ancient use as bricks, tiles, ceramics and for paper coating and waste management more recently, clays have found many novel applications. Clay minerals have provided a boost in technology because they are inexpensive nanomaterials, and as such, they have a huge potential for the synthesis of polymer nanocomposites with superior mechanical and thermal properties. The optimisation of adsorption, colloidal and rheological properties also opens prospects of using clay minerals for medical uses, pollution control, and environmental protection. Clay minerals play a role in economic geology (both as an important mineral resource and in energy resource exploration) and soil management. Clays also have many negative effects in geotechnical engineering, manifested in the form of landslides, mudflows, and the deterioration of clay-based construction materials.
Clay knowledge is extremely inter- and multidisciplinary as it includes geological, geotechnical, mineralogical, physicochemical and bio-geochemical aspects. The IMACS is the first master course addressing analytical techniques and their recent developments, clay mineral properties as well as their main application domains.
Thus, the complex and versatile nature of clays, as well as their numerous uses and applications, demand that clay engineers have a multi-disciplinary education.
Objective of the IMACS program
Most existing Masters Courses dealing with clays focus on a single discipline or domain in which Clay Science does not necessarily constitute the main part of the course (Earth Sciences, Civil and Geotechnical Engineering, Materials Science, Environmental and Life Science, Chemistry and Chemical Engineering). However, Clay Science is a multidisciplinary endeavor, combining geology, mineralogy, crystallography, with physics, geotechnology, and soil mechanics together with inorganic, organic, colloid chemistry and biochemistry.
IMACS (International Master in Advanced Clay Science) is the first multi-disciplinary program that brings together the widely-distributed knowledge of clays. IMACS is an integrated 2 years master program which is supported by the French Clay Group (GFA) and AIPEA (International Association for the Study of Clay Minerals).
During the first year, basic knowledge on clays, recent developments in clays and analytical techniques are provided, followed by a first specialization in Environment, soil, and geological systems. Two internships in research laboratories complete the first year program. The second-year incorporates two specializations 1) Geomaterials and civil engineering, and 2) Advanced clay – nanomaterials. The master thesis (5 to 6 months) completes this second year and can be carried out at any of the partner research laboratories which constitute a network of more than 20 labeled research laboratories and numerous private companies.
The granted students must be open to other disciplinary fields (Physics, Chemistry...) and carry out their internships in different laboratories (national or international, academic or private).
The objective of this Master is to form high-level graduates by providing them a wide range of competences with applications in Environment, Earth Sciences, Materials (Geomaterials and Nanomaterials)... The trans-disciplinary of the IMACS program gives access to a large job market on the international level. A great number of research laboratories will be able to welcome for Ph.D. IMACS students. IMACS students will be attractive for any engineer vacant positions requiring clay knowledge (Environment and waste management, Civil Engineering, Soils, Industries linked with mineral and energetic resources, Geomaterials, Cement and Ceramic industry, Nano-materials, Cosmetics, and medicine, etc.).
The teaching language is English. The completion of the curriculum is rewarded with a Master Degree or multiple Master Degrees depending on the student mobility.
This Masters Course is open to students holding a BSc (or a degree equivalent to 180 ECTS) or an academic equivalence based on professional experience (validation of acquired experience is required), and a fluent understanding of the English language.
Our Strengths:
In connection with the industrial demand.
Analysis expertise for mineral-geomaterial characterization: X-Ray Diffraction, Infrared Spectroscopy, Scanning and Transmission Electron Microscopy, Thermal Analyses, Tomography, etc.
A transdisciplinary approach.
Three periods of granted internship in a partner laboratory (university or industry), conditioned by the grades acquired.
An international training course.
Documents required
The applicant will have to send the following documents (deadline End of March):
Degree equivalent to BSc
A certified (translated into English) copy of the required degree for application in a Masters Course (at least a Bachelor Degree or a nationally recognized degree equivalent to 180 ECTS).
If requested, the applicant must prove the international recognition of the mentioned Degree as equivalent to a Bachelor and provide such official recognition translated into English. An academic equivalency could be attributed based on the professional experience of the applicant (validation of acquired experience). In consequence, the program is not only open to B.Sc. students.
Note: The application can be sent even if the B.Sc. is not fully completed by the deadline. This situation shall be explained precisely in the additional explanation letter. The IMACS selection board will decide if the application will be processed or not.
Students from the following countries must contact the French Embassy or Consulate in their country as soon as possible (December/January): Algeria, Argentina, Benin, Brazil, Burkina Faso, Cameroon, Chile, China, Colombia, Comoros, Congo Brazzaville, Cote d'Ivoire, Gabon, Guinea, India, Indonesia, Iran, Japan, Lebanon, Madagascar, Mali, Marocco, Mauritius, Mexico, Peru, Senegal, Russia, South Korea, Taiwan, Tunisia, Turkey, USA, Vietnam. These students must follow the standard CEF (Centre for Studies in France) online application process on the Campus France website.The Campus France pre-enrolment certificate is compulsory.
Language proficiency Excepted for native speakers, a certified fluent level in English is needed as proof of the sufficient knowledge of the English language. Additional proficiency in French could also be sent.
Transcript of records
Transcript of records presenting the complete list of courses validated during the Bachelor with the grade obtained in an explained scale (preferentially the ECTS grading scale or the international norm defined by the NCEFEC on a scale from A+ to E).
This document must be an official document emanating from the concerned institution with the name and the signature of person in charge of the formation and must be in English or a copy of a certified translation in English must be provided.
Recommendations
Two letters of reference emanating from two different teachers, researchers and/or professionals, who have directly known the applicant during a teaching or work period, explaining the applicant's suitability with respect to the program applied for.
The evaluation form completed by the person in charge of the last training (Bachelor or Master courses).
Letter of motivation
Typewritten or word-processed, in English, in which the applicant explains why he/she is applying, how he/she thinks that this application can help him/her and favor his/her personal project, what are his/her professional objectives.
CV Europass
A curriculum vitae (in English) giving additional information useful for the evaluation and perception of the applicant's interest and suitability to the IMACS program (the applicant's experience, project, training or studies abroad; work experience, actual and past professional activities, miscellaneous & language skills).
The creation of the CV Europass is performed on the EU website.
Duly completed and signed Application form.
Recent photography
Copy of passport (or Id)
Note that selected non-European students have to possess a passport with an expiration date posterior to the normal date of the end of the course to which he/she is enrolled for (e.g. around 3 years).
Additional explanation letter (if necessary)
The applicant can explain in a separate letter specific issues, for example, special needs, missing documents, etc.
Vivez Poitiers from Coralie Lali on Vimeo.
Grants
Incoming "welcome grant" may be awarded to non European students (up to 1500 EUR).
Additional grants are provided during the internships periods (25 EUR per day of internship).
Outgoing grants (up to 1500 EUR) may be awarded to European students for international mobility.
The application deadline is March 2020.
Be careful : if your application is managed by Campus France offices you have to contact them in January 2020 to start the procedure.
Registration Fees
Tuition fees for the University of Poitiers are EUR 243 for a year for European and non-European students (rates 2019-2020). The compulsory basic health insurance "Social security" for non-European residents is about EUR 250 by year. For all students from EU universities coming to a French university, the EHIC (European Health Insurance Card) exempts them from French student health insurance schemes.
Tuition fees for the Technical University of Crete are EUR 700 per semester for European and non-European residents.
There are no tuition fees for the Federal University of Rio Grande do Sul.
All students will pay their fees yearly in September to the Registration office of the hosting institution.
These fees include the institutional, teaching, logistical, and organizational costs during the courses.These fees do not include (I) travel expenses between the different training periods, (II) housing rental, (III) administrative cost other than the academic ones (cost due to emigration procedures, banking, etc.).
Last updated Jan 2020
About the School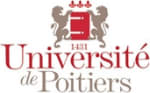 The IC2MP (Institute of Chemistry of Poitiers : Materials and Natural Resources) is a multidisciplinary research institute established in 2012 (Director: Sabine Petit), specialized in the study of mat ... Read More
The IC2MP (Institute of Chemistry of Poitiers : Materials and Natural Resources) is a multidisciplinary research institute established in 2012 (Director: Sabine Petit), specialized in the study of materials (clays, catalysts, …), natural environment (water, soil, …), and reactions (natural or caused).
Read less