Grenoble MSc Innovation, Strategy and Entrepreneurship
Home ›
MSc ›
Grenoble MSc Innovation, Strategy and Entrepreneurship
Program Description
Grenoble MSc Innovation, Strategy and Entrepreneurship
The Grenoble MSc Innovation, Strategy & Entrepreneurship is designed for students who want to be successful entrepreneurs or innovative managers. The program covers key concepts of general management, plus modules focused on entrepreneurial skills.
The MSc ISE allows students to participate in a live business case with a real company, an international study residency and a variety of workshops.
This program is studied over two years, one academic year (on campus) + Final Management Project (FMP) (12 months parallel with an internship or full-time employment). Free beginner's German classes for all students. Flexible payment plans are available!
Take a Look at Our Brand New Campus
Who is the MSc Innovation, Strategy & Entrepreneurship for?
This program has been designed for recent graduates, managers, and/or entrepreneurs who want to produce innovative business models and pursue opportunities in business and technology.
Employment Stats and USP's
85% of the students on this course are in full-time employment within 2 months of graduating
81% of the students working on jobs with international projects
33% of the students earning an annual salary of 40k€ (with bonus)
Germany has the 2nd best unemployment rate in the EU, at 3.4%
Why GISMA?
A boutique business school - tailored approach to students
AMBA Accreditation since 2011 with some triple-accredited partners which only 1% of the world's elite business schools receive
Programs with top global rankings – the MIB is ranked 20th in the world by the Economist in 2017
International student cohort with over 40 nationalities represented
Scholarships, flexible payment plans and early-bird discounts available
Perfect city center locations in Berlin
Free German classes and 100% in English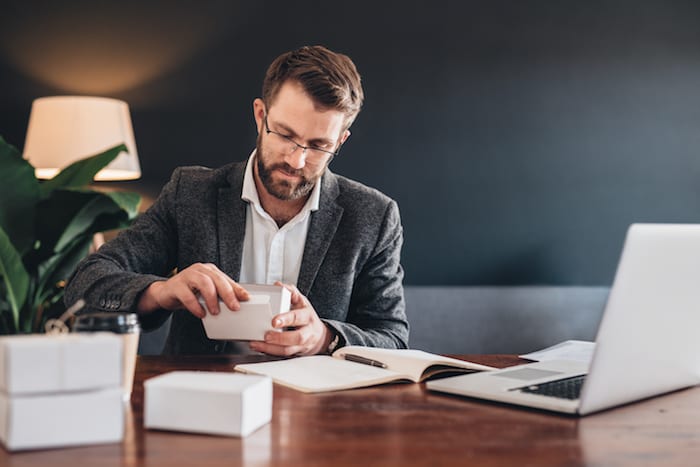 Why Germany?
Germany has the 2nd best unemployment rate in the EU, at 3.4%*
4th Best Graduate starting salary at £40,650 in Europe, with a growing economy**
Germany is the most popular option for international students looking to study in Europe; It is recognized for its high-quality education and you can experience this with GISMA***.
Berlin, Germany's capital is the start-up technology capital of Europe
Berlin is the second-largest city in the EU and has a thriving business scene, offering a range of job opportunities for young professionals and graduates.
Germany is well known for its rich history in culture and arts, offering students an enriching international experience whilst combining world-class education from our globally ranked partner institutions.
**Statista
*Business Insider
***According to statistics and data from ICEF monitor.
Career Direction
Grenoble Ecole de Management's graduates are now working in a wide variety of fields, including marketing, business development, consulting, and management.
Based on 2015 graduates, 100% found employment within four months after graduation and 92% have jobs involving international projects.
Upon completion of the course, students from outside the EU will be able to apply for an 18-month postgraduate work visa. This means that they will be able to use this time to find work within Germany.
Join a Family of Globally Successful Alumni from Grenoble
One-third of all Grenoble Ecole de Management alumni are currently working in sales, with marketing, consulting, commercial development, operations and finance also being a popular choice. Could one of these exciting industries be the career path for you too? Join our growing network of ambitious students today!
Flexible Payments
GISMA offers flexible payment plans that allow you to spread the costs of your program fees across three installments.
A deposit of €2,000 is required to start.
Modules
Year I
Introduction session - general management and the corporate environment
Accounting
Corporate Finance
Insight into Digital
Intercultural Management
International Negotiations
Leadership, Teambuilding and Managerial Creativity
Legal Environment of International Business
Managerial Economics
Project Management
Research Methods for Managers
Personal Branding for Career Success
Digital Analytics
Innovation Management
Introduction to Innovation
Creativity and Innovation
Innovation & Design Thinking
Marketing High Tech and Innovation
Strategy
Strategic Management
Harvard Course: Microeconomics of Competitiveness
Mergers, Acquisitions, and Restructuring
Strategic Marketing and Marketing Planning
Entrepreneurship
Introduction to Entrepreneurship
New Venture Business Planning
Entrepreneurship and Business Opportunities
Small and Family Business
Year II
Final Management Project
The second year of the program is dedicated to the Final Management Project, conducted under the supervision of a tutor. This is an applied or theoretical research project that can be completed at a distance and in parallel with full-time employment or an approved internship. Students are encouraged to choose a subject related to their preferred career.
Course Requirements
2:1 undergraduate degree from a recognized university
English proficiency: TOEFL internet-based: 94 (at least 22 in each band), computer-based: 240, paper-based: 587 or IELTS: 6.5 (minimum of 6.0 in all areas) or Cambridge Proficiency Exam: A, B, C or Pearson Test of English (PTE): minimum of 63 or a degree obtained in English or a native English speaker
3 essays (300 words each) focusing on your academic and professional experience;
Curriculum Vitae (CV)
The names of two professional or academic referees
Work experience is not a requirement
Duration
24 months (one academic year full-time on-campus + Final Management Project (FMP).
The FMP can be completed remotely, from anywhere in the world.
Awarding Body / Certified by
Grenoble Ecole de Management (GEM)
Last updated May 2020
About the School
GISMA is a German business school offering internationally accredited degree programmes, executive education and language programmes in its campuses in Berlin and Hannover. All our programmes are taug ... Read More
GISMA is a German business school offering internationally accredited degree programmes, executive education and language programmes in its campuses in Berlin and Hannover. All our programmes are taught in English, the world's foremost language for global business communication.
Read less