Executive Master in International Business (100% online) - French Track
Home ›
Master ›
Executive Master in International Business (100% online) - French Track
Read more about this program on the school's website
Program Description
In an increasingly globalized and competitive world, where the present and the future of companies are in foreign markets, the EMIB program provides a solution to the growing demand for professional expertise in international affairs and foreign trade.
Intended to train professionals capable of leading companies with a presence in international markets, the main goal of this 14-course online program is to provide participants with the necessary skills in the many strategic areas of a company active on the international markets. international markets.
Are you ready for the challenge?
We will train you as a professional and provide you with the best analysis tools. In practice, you will acquire all the skills necessary for the management and administration of an international company.
You will acquire the skills and techniques necessary for communication, management and negotiation in a global context.
Practice

the challenges

of the latest international management trends by taking on the role of an executive decision maker in real business scenarios.

Train yourself and develop the skills to lead a business in a multicultural environment through exercises and situations where you will experience the challenge of working in a global context, alongside different cultures.
Share your experiences: Always accompanied by high-level teachers from a variety of disciplines, share with participants from around the world and share your knowledge and experiences through practical, educational and interactive educational media.
Program
9 fundamental courses
Strategy

Intercultural management

marketing

Business Internationalization

Digital Marketing

Human Resource Management

Analysis of financial statements

Project management

Negotiation
5 specialized courses
To choose from the list below:
Economics for Management

Innovate and Undertake

Operations Management

Digital Transformation

Management Control

Operations and Management

Leadership and Emotional Intelligence

Corporate Finance

Big Data and Connected Objects
Application Criteria
Bachelor / Master degree

and

2 years of professional experience related to the program
Documents to attach
Copy Degree of License / Master

Letter of recommendation

Cover letter

Updated Curriculum Vitae

Copy of ID / Passport

Photo in jpg format
Important: Students who are required to authenticate their documents can begin the course before obtaining the authenticated documentation, and must submit the documents in the first year in order to have their credits validated.
Testimonials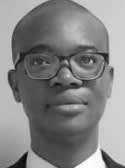 Eric Kouessi Sossou
Head of Corporate Banking Department, African Bank for Industry and Commerce (BAIC)
Repub. from Benin / West Africa
" This program has changed my life, my way of seeing things ... I see big now"

"The quality of the EMIB faculty is unbeatable: all are highly experienced professionals and experts in various fields. Being part of the EMIB has greatly influenced my daily work. I have acquired a lot of new knowledge and tools in management, finance, strategy, business planning and many other aspects. My way of thinking has also changed: I am now a critical thinker, who has a new way of planning my activities and seeing things in a more strategic way. I see big now! "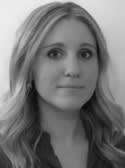 Bald Margaux
Africa Project Manager
TOTAL SA
France / USA
" I chose the EMIB program because I wanted to be sure I could focus on my career and my work, keeping all the flexibility with high quality studies"

"Since I started the program, I feel like I'm evolving because I can develop the projects I'm doing right now. I can go into the details of the questions and have better conversations with different areas.

The level of faculty at ESCP Europe is very high. Not only do we have to work a lot with quizzes, homework, but teachers are very available to us by email or phone and they also like to send us newspapers to give us a little more time so that we can better understand our courses. . "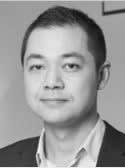 Jia Wu
Deputy Head of Electronic Commerce
ECOVACS Robotics, Germany
China
" Today, people need intercultural and multicultural experiences and I really think that the real asset of this kind of program is to meet so many people from all over the world"

"Nowadays, people are increasingly in need of intercultural and multicultural experiences. One of the strengths of this program is to meet many interesting people from all over the world. Within the EMIB, you will learn from each of them in terms of culture and business, and in terms of exchange of good practices and mutual aid. As a student of EMIB, I met a lot of interesting people who helped me broaden my field of action. "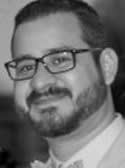 Roberto Castañeda
Senior Manager, Global Customer Operations, EXPEDIA Group
El Salvador
" This program is focused on learning by doing. What you learn apply directly to the field "

"I chose this program because of its reputation, flexibility and applicability. This program is oriented towards learning by doing. What you learn applies directly to the field. It was the main decision maker for me when I chose this program.

Although this is an online program, the level of interaction is very high and feedback is extremely personalized. What I really like is the fact that you get a lot of feedback on each mission and it also allows you to see the applicability of what you do in your day-to-day work. Not only do you learn a lot from the teachers, but you also learn a lot about the participation, the different participants, all the different debates and the calls for participation that the teachers make.

I can certainly say that I am becoming a more complete professional thanks to all the knowledge I acquire in class. "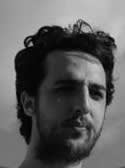 Riccardo Mariani
Project Manager
Fondazione Italia Uganda Onlus
Italy
" I will recommend the EMIB program to ambitious people who want to improve their professional situation"

"One of the added values of this program is the fact that I was able to put into practice what I learned almost immediately. This gave me a huge professional boost. Another added value is the multinationality and multiculturalism of EMIB. There are many people from different countries and it helps a lot to get different perspectives and ways of doing things. In addition, the personal experience of other participants and the opportunity to create closer relationships with faculty is an important value of EMIB. "
Last updated Mar 2020
About the School

Established in 1819, ESCP Europe is the oldest business school in the world. Its mission is to develop the next generation of transnational business leaders, preparing them to embrace the opportunitie ... Read More
Established in 1819, ESCP Europe is the oldest business school in the world. Its mission is to develop the next generation of transnational business leaders, preparing them to embrace the opportunities offered by cultural diversity.
Read less