Executive Master in Finance (EMFin)
Program Description
INSEAD prides itself on having a world-class faculty, close links to the international business community and a participative teaching style. Our Executive Master in Finance (EMFin) combines these characteristics with a tailored programme that will hone your leadership and management skills as well as deepen your knowledge of the sector.
Designed for experienced finance professionals to accelerate careers without taking an extended leave of absence, coursework for the Executive Master in Finance (EMFin) is divided into modules that happen three to four months apart, providing ample time to implement skills learned in the classroom to your workplace.
The programme is primarily taught in the Asia Campus in Singapore, a global and regional financial hub with a progressive financial market.
programme Objectives
INSEAD's EMFin provides a much greater depth of finance skills than you would in an MBA while offering the leadership and management education you would not find in a typical finance degree. Our goal is to prepare financial leaders for the next level so that they can drive the corporate finance and investment management industries of the future.
Academic Excellence
Gain in-depth knowledge of finance and management from faculty and peers who are leaders in their fields and represent diverse segments of the industry.
Strategic Perspective on Finance
Deepen your knowledge and sharpen your skills as you place an absolute focus on the financial industry with a rigorous understanding of key competencies and management issues within.
Real-time Application
Apply new skills and knowledge directly from the classroom to your workplace through courses tailored specifically for experienced finance professionals.
Global Experience
Participate in a truly global and entrepreneurial learning experience with INSEAD's multi-campus experience, access to international faculty, worldwide alumni network and diverse student body.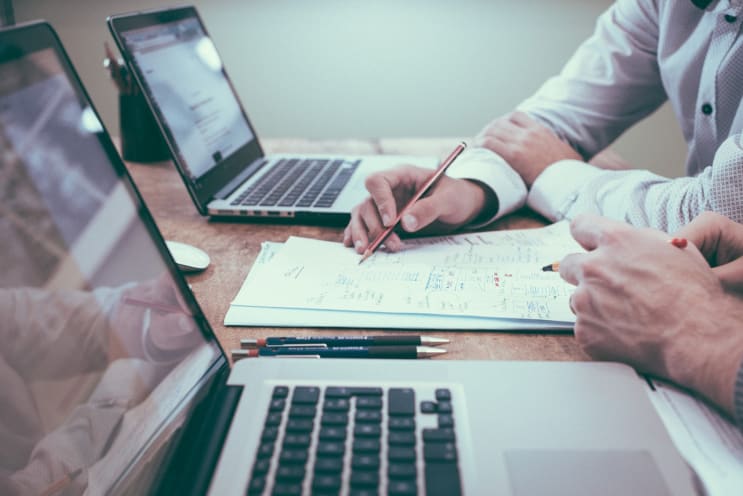 Helloquence / Unsplash
Admissions
Embodying a remarkably wide range of backgrounds and experiences, successful INSEAD Executive Master in Finance candidates set themselves apart with demonstrated quantitative skills, academic excellence, strong interpersonal skills, proven leadership skills, and the desire to succeed in an ever-changing and competitive, global business environment. Our Executive Master in Finance admissions process is designed to ensure the best possible fit between you and the INSEAD EMFin programme.
Executive Master in Finance (EMFin) Admission Requirements
Academic Capacity
Academic foundation: Bachelor's degree or equivalent from a recognized college or university.
GMAT, GRE or GMAC® EA
You can apply with either of these tests: GMAT, GRE or GMAC® Executive Assessment (EA). For GMAT and GRE, there is no minimum required but you should aim to achieve a score at or above the 75th – 80th percentile in the quantitative section.
Professional Experience
We welcome applicants with an average of 4 to 12 years of experience in a finance-related role. Applicants with less experience who demonstrate strong quantitative skills and exceptional maturity through their professional and personal experiences may also be considered.
Admissions Deadlines
We operate a staged admissions process with groups of participants admitted at each of the four rounds. Competition for each of the rounds is equal, but the earlier you gain admission, the more time you have to secure financing and arrange logistics. The online application form typically opens two months before each application deadline.
We operate a staged admissions process with groups of participants admitted at each of the four rounds.
| | |
| --- | --- |
| Round 1 | 1st November 2019 |
| Round 2 | 1st February 2020 |
| Round 3 | 1st May 2020 |
| Round 4 | 1st July 2020 |
Important Notes
If you choose to delay the submission of your application until the following round of the same intake, your application form details will be saved automatically. Note that access to your form will be temporarily disabled from 00:00 am (Central European Time) on the day of the deadline, as the system will shut down for about four days. Access to your form will resume once the temporary shut down period ends, so you can continue editing it thereafter.
Please bear in mind that if you miss all four rounds of a particular intake, your application form and its entire contents will expire. At this point, you will be required to complete a new application from scratch, for the next intake.
To be included in a specific round, applications must be completed and submitted by 23:59 Central European Time on the day of the deadline.
For a smooth application experience and to avoid the peak submission period, we strongly encourage you to submit your application a couple of days prior to the application deadline.
Competition for each round is equal regardless of the intake or round you apply for. We review the pool of applications submitted within each round independently, keeping the "offer ratio" (percentage of candidates accepted vs. applications received) fairly constant across all rounds.
Applicants will hear from Admissions regarding a decision approximately one (1) month after submitting their completed application.
Financing
An INSEAD graduate degree yields a lifetime of dividends, both professionally and personally. It is also a serious financial investment; therefore, you should begin to consider the cost of a master's in finance and your financing options early on, whether in the form of savings, loans or scholarships. Many applicants have access to loans and scholarship opportunities in their countries of origin.
Application Fee: SG$250
Tuition Fee*: SG$90,500 includes GST
*The tuition fee covers tuition and supporting services including all printed course materials, on-campus IT services and access to the INSEAD library. It does not include travel or accommodation expenses.
Last updated Mar 2020
About the School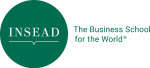 We bring together people, cultures, and ideas to develop responsible leaders who transform business and society.
We bring together people, cultures, and ideas to develop responsible leaders who transform business and society.
Read less