Erasmus Mundus Joint Masters Degree: Environmental Contamination and Toxicology
Home ›
Master ›
Erasmus Mundus Joint Masters Degree: Environmental Contamination and Toxicology
Program Description
The main goal of the ECT+ EMJMD program is the formation of post-graduates in the knowledge developed in toxicology, ecotoxicology, and chemistry for generating high-level technologists and scientists devoted to the scientifically based protection of the environment. By addressing emerging One-Health concepts and paradigms, the program will provide students the scientific basis required for covering the goals of the new European policies. In its entirety, ECT+ EMJMD faces up to key scientific and technological challenges recognized as a priority by the European institutions and combines a fully innovative scientific approach with the direct application of the results for protecting human health and the environment.
Course Opening and Other Relevant Dates
The Joint Induction Week will be run the first week (2-4) of September 2020 at PiE-UPV/EHU.
Immediately after the Joint Induction week, students following Semester 1 in ULiège must attend the Induction Week at this university. Likewise, Semester 1 regular courses will start in the second week of September in UBx and UPPA.
Semester 2 regular courses will start in mid-January in NTNU and early February at UPO and EHU.
Semester 3 will start in mid-July 2021 at PiE-UPV/EHU with intensive summer courses, internships and virtual courses (Integration week). INCyTA will be run during the second half of September 2021.
Semester 4 (MSc Thesis research) will start in January 2020. Vivas and Graduation will be held in mid-July 2022. Career start-ups will conclude in the first week of September 2022.
Very important for new ECT+ EMJMD applicants 2020-2022.

The online application system is open until March 1st, 2020.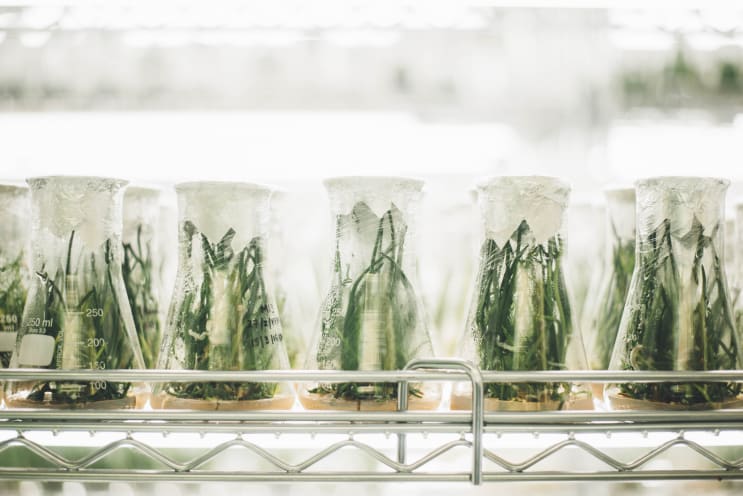 chuttersnap / Unsplash
Main Features
Academic quality. The aim of the ECT+ program is to develop a critical understanding of technical and scientific tools together with excellent management abilities and personal skills.
Added-value of the integrated study program. The ECT+ EMJMD program is the result of structured cooperation between higher education institutions aimed to offer enhanced quality in higher education with a distinct European added value, attractive both within the EU and beyond its borders, and with a view to fostering excellence in environmental postgraduate teaching. The structure of the ECT+ EMJMD in modules and its flexibility gives the student the opportunity to develop an individually-tailored curriculum.
Career profile. Environmental protection against pollution and associated risk management and policies require multidisciplinary teamwork and the integrated action of professionals with complementary expertise capable of understanding each other and promoting synergies.
Academic needs and opportunities. Our vision is that graduates will be the next generation of scientists and managers who need to understand the global environment under the framework of the One Health principle (environmental health = human health) and to solve environmental problems derived from chemical pollution and related environmental stress sources at a regional scale.
Learning outcomes
ECT+ EMJMD has been designed as a Research Master, with students expected to continue on into a Ph.D. program. However, particular attention is paid to providing a sufficiently applied background, such that students can apply directly for employment, having completed the MSc. In view of the needs analysis and future career prospects (both academic and non-academic), the learning outcomes prepare students to undertake integrated, multidisciplinary research. ECT+EMJMD graduates will be able to integrate into multidisciplinary teams; contributing expertise in a given environmental discipline or at the overlap of distinct disciplines within the field. Students must be able to communicate with environmental scientists and technologists of diverse expertise, facilitate communication between co-workers (e.g. lawyers, civil engineers, and ecotoxicologists) and promote synergies. They must be able to accomplish transverse research (from nm/µm scale to km phenomena/data; from sec/min scale to decades). The general learning outcomes are summarised below.
Competences
Having completed successfully the ECT+ EMJMD program, the student will be able to demonstrate knowledge and understanding of a wide range of topics:
Fundamentals of pollution and its biological consequences with the viewpoint of core disciplines (e.g. Biogeochemistry, Environ. Analytical Chemistry, Toxicology, Ecotoxicology, Ecology, Risk Assessment).
Main processes of chemical pollution and its biological consequences at different temporal and spatial scales.
The terminology, nomenclature and classification systems used in environmental sciences.
Theory, practice, acquisition, analysis, and interpretation of data, across a range of environmental applications.
The value and need for multi-disciplinary approaches in advancing knowledge.
Application of chemical and biological knowledge to contribute to sustainable environmental management
A wide selection of cutting-edge research topics, together with specialized techniques used to investigate them.
Subject-specific skills
Having completed successfully the ECT+ EMJMD program, the student will be able to put into practice the following subject-specific skills:
Understanding scientific processes.
Recognize and use of theories, paradigms, concepts, and principles to design and undertake primary research in environmental contamination and toxicology.
Critically analyze, synthesize, interpret and summarise complex scientific information.
Collect, record, and analyze chemical and biological data of environmental significance (field/lab), using state-of-the-art techniques and equipment.
Read, use and reference the published work of others, in an appropriate manner.
General and transferable skills
Having completed successfully the ECT+ EMJMD program, the student will possess various general and transferable skills:
Apply and further develop computing, statistical and mathematical skills.
Appreciate statistical issues of sampling and data recording and analysis in the field and in the laboratory.
Prepare, process and present data, using appropriate qualitative and quantitative techniques and computer software packages, and solve numerical problems using computer and non-computer-based techniques.
Develop, where appropriate, advanced skills in computer programming.
Collect and integrate several lines of evidence, to formulate and test hypotheses.
Apply knowledge and understanding, to address familiar and unfamiliar problems.
Design, implement and report on scientific research projects, including a major research project at the forefront of knowledge in environmental contamination and toxicology.
Undertake field and laboratory investigations in a responsible and safe manner, paying due attention to risk assessment, rights of access, relevant health and safety regulations and sensitivity to the impact of investigations on the environment and stakeholders.
Critically use the Internet as a means of communication and data dissemination, and as a source of information.
Identify individual and collective goals, take responsibilities and perform in an appropriate manner.
Recognize and respect the views of other team members.
Evaluate performance as an individual and as a team member.
Understand the roles of individuals in teams and how individuals learn in team groups.
Continue to develop the skills necessary for self-managed and life-long learning.
Identify and work towards targets for personal, academic and career development.
Develop an adaptable and flexible approach to study and work.
Appreciate ethical issues in scientific research.
Soft skills
Having completed successfully the ECT+ EMJMD program, the student will acquire diverse soft skills:
Use of English as lingua franca in science but recognize worldwide diversity in the use of English, which will enhance her/his communication skills.
Be aware that other languages are used in Europe and recognize the value of cultural diversity; as such will be able to enhance language proficiency in some of them: e.g., French, Norwegian, Portuguese, Spanish and Basque language courses (mainly introductory) are offered in parallel to the ECT+ EMJMD program.
Be aware of cultural diversity (both at the European level, through mobility amongst Partners, and at worldwide level, through being exposed to a multicultural international atmosphere with classmates and visiting scholars).
Respect to gender equality by experiencing study and working activities with mates of both sexes and distinct sexual conditions.
Identify themselves as open-minded citizens of the world.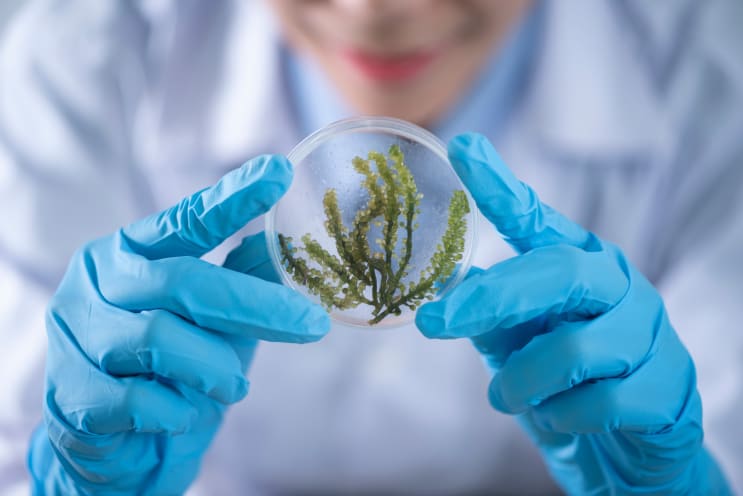 Chokniti Khongchum / Pexels
Erasmus+ Scholarship Applicants
The deadline for applications to EM Student scholarships is March 1st. Publication of selection results is available on the online application and communicated to the selected candidates by mid-April.
Students Without Erasmus Mundus Scholarship
Though the online application system will be temporarily closed between March 2nd and April 15th, the deadline for regular (self-funded students) applications is May 30th. Earlier applications are highly recommended. Proper support to look for accommodation can be guaranteed only to applications received within this deadline.
Overall Cost Estimate
A gross estimate of the budget needed to complete the ECT+ EMJMD course (2 years) is provided together with the potential contribution resulting from common funding opportunities. It is only valuable for orientation purposes.
Students without an Erasmus Mundus Student Scholarship are eligible to be awarded an MCG waiver so that the full registration for the two academic years could be cut to around 7000€.
Erasmus Mundus Student Scholarships (EMSS)
These scholarships are open to higher education Partner Country and Programme Country students from all over the world. They include obligatory study and research periods, in at least two universities, and recognized double, multiple or joint degree diplomas.
They cover tuition fees, participation costs (including insurance coverage), travel cost contribution, installation cost contribution, and monthly allowance.
EMSS are intended for full-time studies only.
Students can apply for an EMMS even if they have not yet completed the studies required by the ECT consortium for the joint program. They must, however, have completed the relevant degree before the enrolment deadline in the joint ECT+ EMJMD program.
Program Country students are from the 27 EU Member States, Iceland, Liechtenstein or Norway. Partner Country students are from any other country, provided they are not currently residents of these eligible countries (above), nor have carried out their main activity (studies, work, etc.) for more than a total of 12 months over the last five years in one of these countries.
Students/scholars benefitting from an EMSS can benefit from other non-EU funded support while performing his/her EM joint program activities (e.g. student jobs or placement/internship allowances) if the national legislation of the host country permits it. The basic and only rule, in this case, is that a Community funding beneficiary can never benefit from other Community financial support for the same activities for which he/she has already received funding.
Erasmus Mundus Scholar Scholarships
Thanks to the support from the European Commission, the ECT Consortium is in a position to offer scholarships to visiting scholars from outside of Europe.
Every scholarship amounts to an average budget of 1 200 EUR per week, for the mobility of one-week minimum (eq., 4+ working days including travel journeys).
It is expected that scholars interact in an active way with the ECT+ EMJMD students during their stay at the partner institutions.
Last updated Feb 2020
About the School
UPPA offers its students initial or continuing education, work/study programs or apprenticeships, to obtain Bachelor's, Master's and vocational degrees and Doctorates through its 5 UFRs (Teaching and ... Read More
UPPA offers its students initial or continuing education, work/study programs or apprenticeships, to obtain Bachelor's, Master's and vocational degrees and Doctorates through its 5 UFRs (Teaching and Research units) and two Doctoral schools.
Read less