Erasmus + Joint Master in COSI - Color in Science and Industry
Home ›
Master ›
Erasmus + Joint Master in COSI - Color in Science and Industry
Read more about this program on the institution's website
Program Description
We are a European academic consortium offering the Master Degree COSI, designed and operated by a unique world-leading university-business cooperation of 4 European universities, 13 academic partners, and 9 industrial leaders across the globe.
Two-year scientific Erasmus+ Joint Master's Degree, aiming to train the next generation of highly-skilled industrial experts in applied color science, in various cutting-edge industries (photonics, optics, spectral imaging, multimedia technologies, computer graphics, and vision) in a diverse range of sectors (including multimedia, health care, cosmetic, automotive, agro-food). The two areas of focus are spectral technologies and applied color imaging.
Entry requirements / Eligibility criteria
Below are the minimum requirements to be eligible for the COSI program. Please note that additional eligibility requirements apply for applicants to be considered for an Erasmus+ Join Master scholarship, notably ineligibility of applicants who have already benefited from an Erasmus Mundus Master Course scholarship or who have applied to more than 3 Erasmus+ Joint Master Degree.
Administrative process
Compliance with the application process calendar and deadlines;
Authenticity, completeness, certification (scan of the original document, or certified translation), translation (English version only) of application files.
Academic prerequisites
According to the COSI program, all applicants must document the following in order for their applications to be considered for admission:
A Bachelor's degree from an accredited institution in the topic of computer science, optics, physics, mathematics, signal processing, electronics, cognitive psychology, or other relevant adequate education.
Applicants must have completed at least a 5 ECTS University level course on any programming language –other courses completed outside the University may be considered on an individual basis- and at least 5 ECTS in mathematics.
Applicants should preferably have a course on image processing, imaging, color science, photonics, vision, computer graphics, computer vision, machine learning, or justify an experience in related fields.
Knowledge of English, i.e. Applicants have to demonstrate that they meet the level B2 within the CEFR (exemptions from the need to document level B2 are native English speakers and students who have completed a degree in an English-speaking country).
Adequate financial resources
Applicants should be fully aware of the financial costs of the program and the cost of living in host countries. While our scholarship policy will allow most of the students to finance the entire studies period, self-funded students who were not awarded a scholarship grant will be required to submit a Guarantee of full financial support (annexed to the Learning Agreement and prior to enrollment).
This is to ensure that you have sufficient funds to cover the entire period of studies. You'll need to document your source/s of income to apply for a student visa. Please refer to budget simulation to assess your financial ability.
Erasmus+ Joint Master Degree scholarship holders are exempted from this requirement.
For information
No discrimination on the basis of nationality, gender, age, religion, health conditions.
Dedicated to achieving equity for women in science, the consortium supports women who face difficult circumstances or barriers to their full participation. More details on service available to women planning to enroll while having to care for children are available on Academic Services.
Admission criteria
Applicants should be aware that joining COSI is an extremely competitive process, which takes time. Only the best applications will be selected. The ranking outcome will determine the award of Erasmus+ Mundus JMD scholarships and Consortium scholarships to the best applicants.
The method and criteria used to assess application are detailed in the selection process.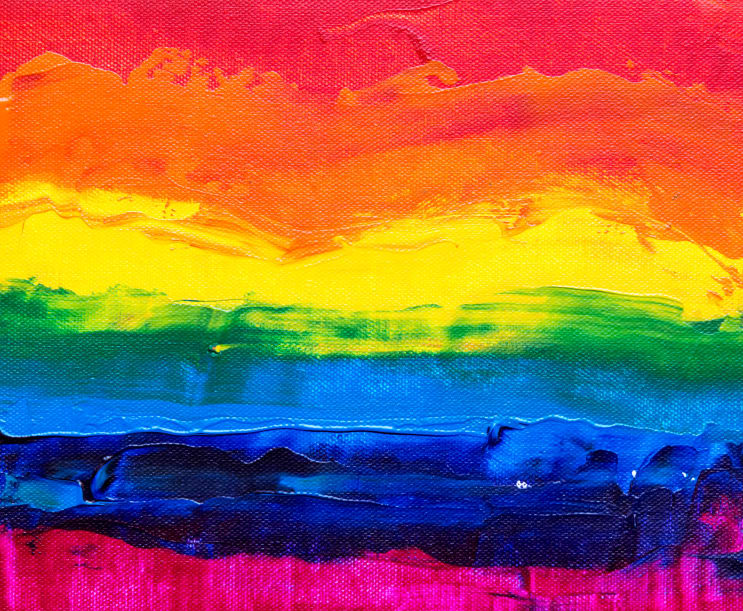 Learning outcomes
Describe and apply fundamental aspects of computational color science and data science, optics and photonics, measurement systems and spectral technologies, digital imaging and computer vision, maths, and computation.
Implement and apply current color and spectral technologies and other High-Tech devices used in digital imaging, demonstrating the ability to design and implement color data processing algorithms.
Calculate a range of color quantities and image quality quantities, apply transforms, derive and implement color and image metrics.
Analyze color technology and machine vision problems into components, construct solutions, and design processing workflows.
Model color and digital image processes and predict a range of quantities including visual and psychometric response, color appearance, perception of quality, spectral and colorimetric reproduction, 2D and 3D spatial models, display functions.
Evaluate own and previous work from both theoretical, practical, and application perspective.
The definition of the above learning qualities is variable as they are the result of the close involvement of our industrial partners in the learning design of COSI. Hence they are likely to change from one semester to another to best meet the requirements of employers.
Participation costs
The COSI program benefits from the financial support of the European Union-funded Erasmus+ Joint Master Degree program. This support allows us to implement a very attractive scholarship strategy to attract the best students.
Participation costs differ if you're from (i.e. hold the nationality of) a "Program country" (member states of the European Union AND non-European Union countries situated in Europe) or "Partner Country" (basically the rest of the world). This distinction reflects the rationale of financial instruments of European Union external action, our main financial sponsor.
Participation costs for 2021/2023 intake are set as follows:
| | | |
| --- | --- | --- |
| | Program Country | Partner Country |
| 2021/2022 (2 semesters) | 4,500 € | 9,000 € |
| 2022/2023 (2 semesters) | 4,500 € | 9,000 € |
| Total participation costs (entire program) | 9,000 € | 18,000 € |
Self-funded students will be able to pay participation costs in three installments.
Last updated Oct 2020
About the School

The Faculty of Sciences and Technology has about 30 different streams of study in its departments. Almost 2700 students study on the campus La Métare or Manufacture.
The Faculty of Sciences and Technology has about 30 different streams of study in its departments. Almost 2700 students study on the campus La Métare or Manufacture.
Read less
Saint-Étienne ,
Turin ,
Joensuu ,
Créteil ,
Gjøvik ,
Granada ,
Jyväskylän yliopisto ,
Leuven ,
Montpellier
+ 8 More
Less