Read more about this program on the school's website
Program Description
The aim of the MSc programme is to prepare participants for managerial, advisory and academic positions in the energy sector. The programme aims to provide an intellectually challenging academic programme of study, which will demand of the student the ability to analyse, synthesise and evaluate key theoretical concepts and practical applications in energy with an emphasis on the economic dimensions of the subject.
The world's long-term economic development depends on the existence of efficient, innovative and creative energy and resources industries. These, in turn, rely on individuals who possess a sound grasp of their legal, economic, technical and policy backgrounds.
The CEPMLP is at the heart of these issues and provides the best in advanced education in its field, preparing its graduates to meet the challenges posed by the evolving global economy.
Throughout its history, the CEPMLP has achieved continuous growth and has established international pre-eminence in its core activities: scholarly performance, high-level academic research, strategic consultancy and top-quality executive education. Currently, we have over 500 registered postgraduate students from more than 50 countries worldwide.
All modules are heavily contextualised and draw on the wide global network of expert staff in delivering a cutting-edge programme of the highest quality and relevance to students.
This programme is designed for graduates with a good first degree, who aspire to work in the Energy sector and who have a particular interest in Oil & Gas or related sectors. To gain admission to the MSc Energy Studies programme, students are expected to hold a good honours degree or equivalent.
All modules will be delivered on the campus of the University of Dundee in face-to-face mode. Self-study makes up a considerable proportion of the student's learning experience. Formal and informal group work occurs in some modules.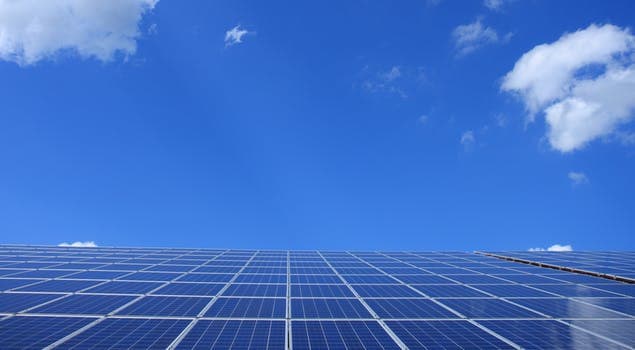 How you will be taught
The intended learning outcomes of the programme are as follows:
Knowledge & Understanding
Knowledge of the main economic tools available for analysing the international energy industry.
An understanding of the key policy issues relating to the exploitation, trade, processing and consumption of energy.
Applied Knowledge and Understanding
The ability to:
Use economic analysis to understand issues in the international energy industry.
Explain to others what forces are driving the international energy industry, market and players.
Provide informed opinions on approaches and strategies in the international energy sector.
Generic Cognitive skills
The ability to:
Critically review the information and critically analyse issues relating to the international energy sector, informed by developments at the forefront of the subject.
Communication, IT & numeracy skills
The ability to:
Communicate in writing complex ideas concisely and clearly.
Autonomy, accountability & working with others
The ability to:
Exercise autonomy and initiative in the identification and addressing of problems and issues in the field of study.
Work with others and to demonstrate leadership in addressing complex issues in the field of study.
How you will be assessed
Each course is assessed by a combination of examinations and a research paper.
What you will study
Our MSc is made up of a total of 180 credits
Core Modules
The following modules must be completed (60 Credits)
CP51003 - Energy Economics: The Tools
CP52002 - Energy Economics: The Issues
CP52069 - Quantitative Methods for Energy Economists
Core Specialist
A minimum of 40 credits from
GE51026 - Principles of Sustainability
GE52031 - Transformation for Sustainability
TP52011 - Environmental Assessment
CP52003 - Environmental Law and Policy for Natural Resources and Energy
CP52033 - Economics of Regulation and Restructuring of Energy Industries
CP52061 - Politics of the Environment and Climate Change
UN50012 - Environment and Natural Resources: Science and Society
Compulsory Choice Modules
40 credits from
CP50051 - Project Report
CP51012 - Internship Report (for full-time and by distance learning)
Elective Modules
Sufficient modules from the academic timetable to bring the total number of credits to 180. In common with other CEPMLP MSc degrees, any approved module can be included in the elective modules.
Careers
What sort of jobs do alumni of CEPMLP go on to do?
The answer is a wide range of varied roles. It is important to be aware that as with any job it depends upon your level of experience and skills set as to whether the role would be suitable for you, there is no one size fits all.
Past alumni have found employment with a variety of organisations including National Oil Companies, Exploration and Production Companies, Government and Ministries and Commercial Organisations including Banks, Law Firms and Global Consultancies.
Entry Requirements
You should have a good 4-year degree, equivalent to a UK honours degree, preferably at the upper 2nd class level or above. Candidates holding the equivalent of a good 2nd class lower degree may also apply. You must provide degree certificates and academic transcripts with your application. Preferred degree disciplines are Law, Economics, Geology, Petroleum or Mining Engineering, Finance. Work experience in the energy/natural resources industry is an advantage, though it is not a strict requirement for admission to the MSc.
English Language Requirement
IELTS Overall 6.5
Listening 6.0
Reading 6.0
Writing 6.0
Speaking 6.0
English Language Programmes
We offer Pre-Sessional and Foundation Programme(s) throughout the year. These are designed to prepare you for university study in the UK when you have not yet met the language requirements for direct entry onto a degree programme.
About Dundee
Fantastic culture, beautiful landscapes and famously friendly people, Scotland has passion and innovation at its heart and these are just some of the reasons why it's an amazing place to live and study.
Dundee is located on the banks of the River Tay on the east coast of Scotland. It regularly appears at the top end of 'quality of life' surveys in the UK – offering all that's great about city life, but being friendly, compact and easy to navigate.
The Wall Street Journal named Dundee as one of their ten hot destinations for 2018.
Dundee's population is around 150,000. With students making up 1 in 5 of the population, our city is geared towards student life.
Our campus is right in the heart of Dundee's vibrant and fun West End, with shops, cafes and restaurants all on your doorstep.

"Scottish people are nice and friendly. I remember the first day I arrived, the fellow who was supposed to meet me was not there yet. The taxi driver dropped me off, I knocked on the door and he was not there, so I was waiting outside. Someone came and asked if I was okay and invited me in while I waited. He welcomed me and gave me food and drink, so I started to love the people of Dundee and Scotland from the first day I came."
Willy William Mrema is from Tanzania and is studying MSc Geotechnical Engineering.
Last updated Sep 2019
About the School

Social sciences encapsulates many of the academic areas that shape society. These include how we are governed (law), where we live (architecture, planning and geography), how economies and businesses ... Read More
Social sciences encapsulates many of the academic areas that shape society. These include how we are governed (law), where we live (architecture, planning and geography), how economies and businesses function (business and management studies), the choices we make (psychology) and our politics and international relations. Essentially anything that influences how people think and behave.
Read less