Double Degree MSc in Entrepreneurship & Sustainable Design
Home ›
MSc ›
Double Degree MSc in Entrepreneurship & Sustainable Design
Program Description
Skema Business School & The Sustainable Design School
Business & Strategy
Intake: September
Campuses: Sophia Antipolis (France) & Cagnes Sur Mer (France)
Creating and Constructing a Sustainable World
Program outline
The UN expects the world population to reach ten billion by 2050, with two-thirds of people living in cities. At the same time, natural resources are becoming scarcer. Access to food, land, clean water and reliable energy will become increasingly challenging. While this creates material tensions, such a situation also presents significant opportunities to create innovative sustainable industries. According to the Business and Sustainable Development Commission "Achieving the Global [UN Sustainable Development] Goals opens up the US $12 trillion of market opportunities in food and agriculture, cities, energy and materials, and health and well-being".
Creating radically new businesses and jobs that make a profit with purpose whilst addressing economic, environmental and societal challenges requires two key skills: creativity and business acumen. Developing these two skills is the role of the MSc Entrepreneurship & Sustainable Design.
Students will acquire the following skills:
Master contextual research and collaboration in the field of sustainability

Integrate eco-stewardship methodologies with professional scenarios


Apply sustainable principles and methods to design innovative solutions that meet the needs

of the present while maximizing the positive impact on the future.


Master the commercial mindset required to transform ideas into new, viable businesses

Analyze a new venture idea from multiples perspectives


Increase your chances of success by mastering business models and business plans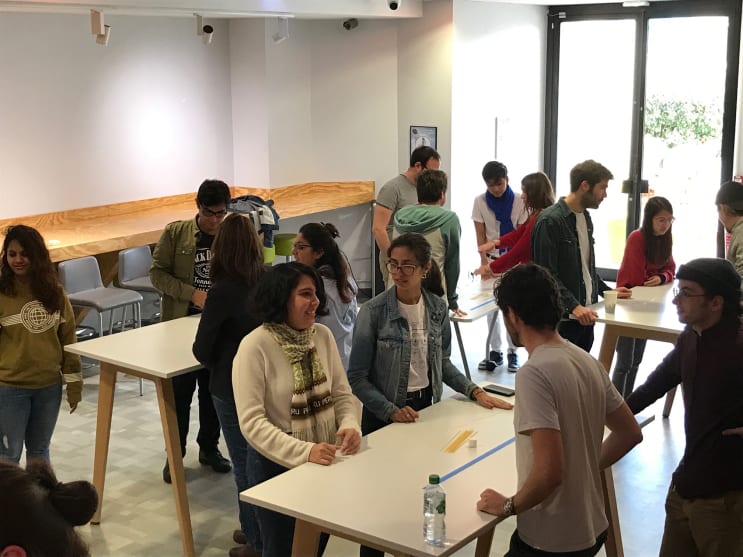 Why choose this program
A unique hybrid approach that will allow students to make a positive impact on our world by obtaining a double degree from a triple-accredited business school and the only design school worldwide focussed on sustainable innovation.
This program was launched because creativity will become one of the top three skills workers will need in the future. With the avalanche of new products, services and new technologies coupled with new ways of working, we are going to have to become more creative in order to leverage these changes.
This MSc program brings together the best of business and design education working with students in a problem and practice-based setting to integrate business and management skills with creativity, design and innovation skills to give you the ability to obtain the skills required to succeed in tomorrow's global workplace. Working together, business students will learn what it is to work in a creative environment and design students will learn the business skills needed, becoming multi-skilled and meeting the demands of the workplace of the future. This MSc will provide business students with design concepts and courses that will make them stand out on the job market. While students from a design background will be able to understand and grasp business concepts unknown among their peers.
Program structure
Introduction classes :
During the last week of August and the first three weeks of September, design students will come to the SKEMA campus to do introductory classes in marketing and finance while business students will be on the SDS campus to do introductory classes in design (drawing, design methodologies, software).
Core program:
Semester 1 at SKEMA Business School
Mandatory Courses
Eco-system of Innovation

Building a Digital Business

New Ventures & Business Plan

Market Research

Sustainable Innovation from a Business Perspective

Finance for New Venture Management

Effectual Strategic Marketing
Two Electives in the list below
Dreams Hunter Program

Ethics, Governance, and Entrepreneurship

Open Innovation

Research Methods and Critical Thinking


Business plan competition "Challenge Jeunes Pousses"

Employability & Career
Semester 2 at the Sustainable Design School
Mandatory Courses
Sustainable Design Futures, Trends, and Innovation

Sustainable Design Innovation and Strategy

Facilitating Creative Thinking


Design Thinking and Human Factors

Sustainable Design Leadership

Design for Sustainability


Innovative Design Contextual Research

Discovery and Insight
Elective Courses - Two Electives in the list below
Biomimicry Methodology


Applied Theory in Sustainability

Foundations of Sustainable Materials


Creation of Services, Interfaces, and Experiences

Service and Enterprise


Pleasure-based Approaches to Service Design
Dissertation or Business plan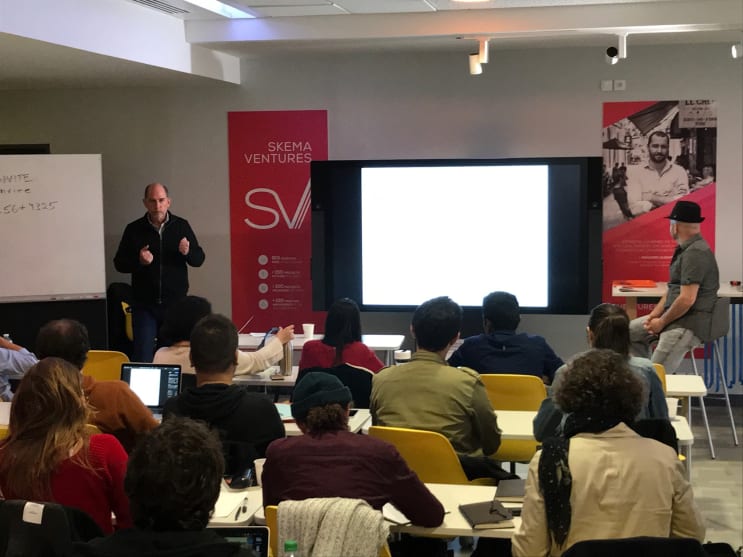 Career opportunities
There are many examples of successful entrepreneurial companies built using design to create a competitive advantage (e.g. Airbnb or Apple). McKinsey recently reported that large, traditional corporates which are design-focused companies outperform their peers both in terms of revenue growth and in total return to shareholders.
Graduates of this MSc will find opportunities to pursue careers as:
Entrepreneurs in sustainable industries

Intrapreneurs for large corporates which emphasize corporate social responsibility

Incubator advisors

Business developers in positive impact start-ups
Tuition fees
€25,000
Last updated Jan 2020
About the School

Founded in 2013, The Sustainable Design School is an international establishment of higher education dedicated to sustainable design and innovation for human.
Founded in 2013, The Sustainable Design School is an international establishment of higher education dedicated to sustainable design and innovation for human.
Read less