Digital and Public Humanities
Read more about this program on the institution's website
Program Description
Would you like to become an expert in helping others experience and explore cultural heritage in new and stimulating ways? This master's degree in Digital and Public Humanities offers you a multidisciplinary study program focused on knowledge integration and the development of the advanced transversal skills required for the exploitation of the interconnections between the humanities and computer science. The program teaches you how to perceive and valorize our cultural heritage through the use of new IT and multimedia tools, connecting the past with the future.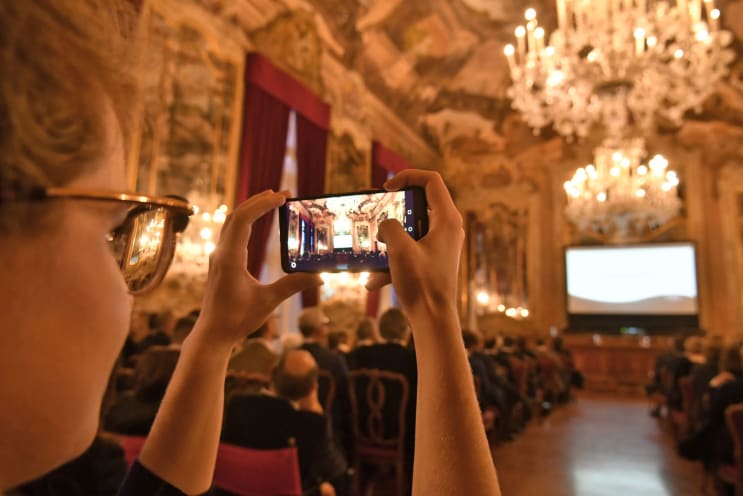 Program structure
The program lasts two years and includes a curricular internship to help you get job experience before you graduate. It is also possible to do an exchange period abroad thanks to over 700 active exchange agreements with partner universities around the world.
Launching your career
As a graduate of this program, you will be ready to assume high-responsibility roles in activities connected to the culture industry, cultural institutions,, and specific contexts such as specialist electronic publishing, the management of cultural heritage, intercultural activities in the field of language technologies, and the ideation of digital content intended for the Internet. On a practical level, this professional preparation equips you for jobs that are increasingly important in the modern workplace, including Web Project Managers, User Experience Designers, Web Content Specialists, and Social Media Experts
Come graduate in Piazza San Marco with us!
Entry requirements and admission
To be eligible for admission, you must satisfy certain curricular requirements. You, therefore, need to have:
certified B2-level knowledge of English
a bachelor's degree in one of the following fields: Cultural Heritage; Humanities; Tourism; Communication; Computer Science; or History
OR have completed a minimum of 42 ECTS in Computer Science and Humanities fields at the undergraduate level
For more specific information, please check the program's official web page or contact us!
To apply, visit our online application platform APPLY.UNIVE.IT!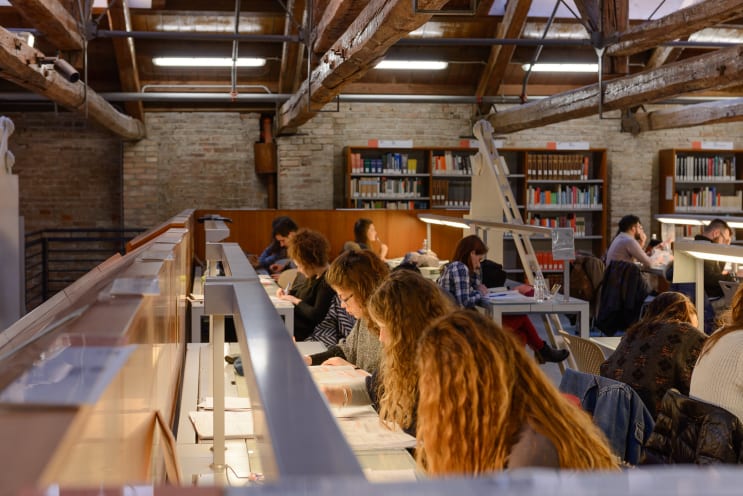 One of our students' libraries
Fees and funding
Depending on your nationality, the fees range from 700 to 2100 Euros. To know how much your fee would be, contact us!
For high-achieving international students, Ca' Foscari offers:
renewable tuition fee waivers
one-time scholarships of €5,000
The regional government also offers financial aid for international students from low-income families for which you can apply after enrolment.
STUDENT EXPERIENCE
Life at Ca' Foscari is both rewarding and stimulating thanks to a wide range of activities and events organized by the university as well as the students themselves. You can get involved in student clubs and sports, as well as take advantage of everything the city itself has to offer, from international cultural events to some of the world's most beautiful art and architecture. Plus, if you choose to live in Venice's historic center, you'll surely enjoy living locally and sustainably thanks to the fact that distances are manageable and there are no cars or traffic to compete with.
To get an insider's perspective, why not book an online chat with a current international student?
Also be sure to check out our international student Instagram account, @studentlifeinvenice for a window onto life at Ca' Foscari!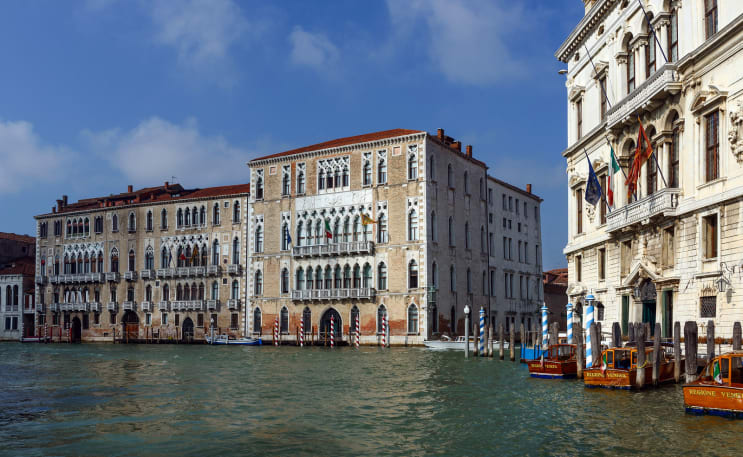 Last updated Oct 2020
About the School

Originally established as Italy's first business school in 1868, Ca' Foscari University of Venice is now a multidisciplinary institution offering a wide range of study programs in economics and manage ... Read More
Originally established as Italy's first business school in 1868, Ca' Foscari University of Venice is now a multidisciplinary institution offering a wide range of study programs in economics and management, modern languages, the humanities and the sciences. Globally, the QS World University Rankings place Ca' Foscari among the top 100 universities for Modern Languages, the top 150 for History, the best 200 for Linguistics and Geography, and the top 250 for Economics and Econometrics as well as Accounting and Finance.
Read less