Developmental Psychology MSc
Home ›
MSc ›
Developmental Psychology MSc
Program Description
With a focus on infant and child development, the course addresses a comprehensive range of topics surrounding typical and atypical development. Different theoretical approaches to development will be explored together with consideration of comparative and cross-cultural approaches. You will be taught by academic staff at the forefront of psychological research and conduct a dissertation under their supervision.
A distinctive feature of our course is the opportunity to participate in ongoing research that the University is conducting in partnership with local Education Services for the Research in Practice module. This provides practical experience of conducting psychological research with young children. It also provides the chance to experience psychological work in 'real world' settings and in collaboration with multi-disciplinary teams of professionals.
At Dundee, we have the specialised equipment, dedicated laboratories and world-class research facilities. These include EEG labs, a variety of eye-tracking technologies, 2D and 3D movement tracking systems and offsite fMRI access via the Clinical Research Centre at Ninewells Teaching Hospital.
We are a small, friendly department which offers focused teaching and research in psychology. This means that we get to know our students and can provide them with the individual support they need throughout their studies. This is evidenced by our ranking in the top 10% of Psychology departments in the UK for student satisfaction (National Student Survey 2016).
Our MSc students have their own dedicated social and study areas within the Psychology building. There is an active student Psychology society, which organizes social events. As Psychology is situated in the School of Social Sciences, it is easy to meet students from other disciplines (e.g. architecture and urban planning, business, geography, law, politics and economics) and to attend seminars outside psychology. This will allow you to situate your learning in a broader social context, as well as to make contact with other students who have come from across the world to study in Dundee.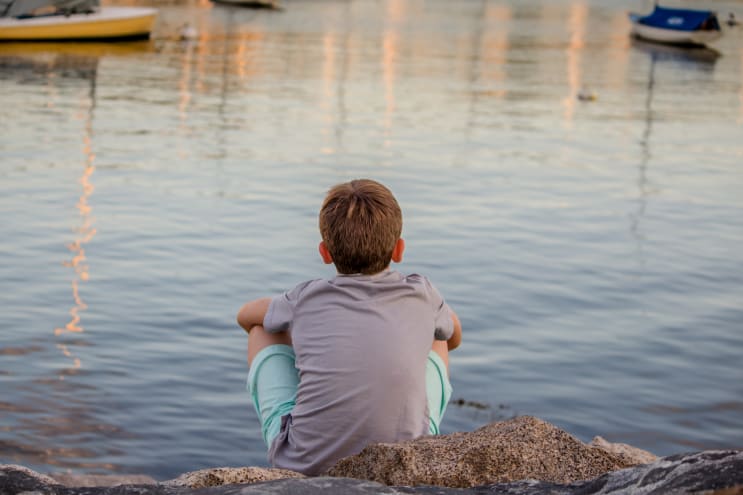 How you will be taught
Lectures and seminars
In-class group work
Workshops
Research seminars by invited speakers
Training and developmental opportunities (e.g. careers, CVs, presentation/interview skills)
You'll also take part in a research practicum based either in a lab in Psychology or in a 'real world' educational setting, providing a unique opportunity to work directly with both children and practitioners.
How you will be assessed
All our assessments are 100% coursework-based, including:
essays
small seminar-style presentations
statistics exercises and quizzes
research proposals/reports
poster presentation
research dissertation
What you will study
Core Modules
PY50003 - Research in Practice
PY51001 - Research Foundations
PY51002 - Qualitative Research Methods
PY52004 - Research Dissertation
PY52007 - Advanced Quantitative Methods
Advanced Modules
You will also select two advanced modules, usually from the following:
PY50031 - The Development of Self-Awareness
PY50404 - Reading Development and Disability
PY50428 - Developmental Psychopathology
PY50441 - Social, Emotional and Moral Development
PY54008 - Infant Development
Careers
Students from this course have used the qualification to improve their chances of getting on to educational and clinical psychology courses. Others use the research training as a stepping stone to PhD research.
Several students have taken the course to move into jobs as support workers, Assistant Psychologists or have gone on to train as Speech & Language Therapists. The higher degree generally improves job prospects when competing against Psychology graduates in other fields of business.
Entry Requirements
You should hold, or expect to hold a first or second class honours degree in Psychology, normally conferring eligibility for Graduate Membership of the British Psychological Society.
English Language Requirement
IELTS Overall 6.5
Listening 6.0
Reading 6.0
Writing 6.0
Speaking 6.0
English Language Programmes
We offer Pre-Sessional and Foundation Programme(s) throughout the year. These are designed to prepare you for university study in the UK when you have not yet met the language requirements for direct entry onto a degree programme.
About Dundee
Fantastic culture, beautiful landscapes and famously friendly people, Scotland has passion and innovation at its heart and these are just some of the reasons why it's an amazing place to live and study.
Dundee is located on the banks of the River Tay on the east coast of Scotland. It regularly appears at the top end of 'quality of life' surveys in the UK – offering all that's great about city life, but being friendly, compact and easy to navigate.
The Wall Street Journal named Dundee as one of their ten hot destinations for 2018.
Dundee's population is around 150,000. With students making up 1 in 5 of the population, our city is geared towards student life.
Our campus is right in the heart of Dundee's vibrant and fun West End, with shops, cafes and restaurants all on your doorstep.

"Scottish people are nice and friendly. I remember the first day I arrived, the fellow who was supposed to meet me was not there yet. The taxi driver dropped me off, I knocked on the door and he was not there, so I was waiting outside. Someone came and asked if I was okay and invited me in while I waited. He welcomed me and gave me food and drink, so I started to love the people of Dundee and Scotland from the first day I came."
Willy William Mrema is from Tanzania and is studying MSc Geotechnical Engineering.
Last updated Feb 2020
About the School

Social sciences encapsulates many of the academic areas that shape society. These include how we are governed (law), where we live (architecture, planning and geography), how economies and businesses ... Read More
Social sciences encapsulates many of the academic areas that shape society. These include how we are governed (law), where we live (architecture, planning and geography), how economies and businesses function (business and management studies), the choices we make (psychology) and our politics and international relations. Essentially anything that influences how people think and behave.
Read less