Program Description
Cybersecurity, M.S.
In the Cybersecurity, M.S. you will:
Critically evaluate various technical/architectural solutions to limit risk, mitigate the effects of hostile action, and recover from attacks.
Design, implement and maintain software tools to support network security across multiple operating systems.
Oversee the information life cycle of an organization, including planning, acquisition, and implementation of secure infrastructures.
Study algorithm concepts, computer forensics, risk management, and legal issues, and intrusion detection and hacker exploits.
NYIT professors have been awarded several prestigious research grants in the field, in areas including:
Biometrics
Conceptual modeling
Cryptography
Cyber behavioral authentication
Genomic computation
Mobile and cybersecurity
Swarm intelligence
Our 30-credit curriculum also offers a thesis option in which you'll take six credits relating to thesis courses. This allows you to gain specialization in areas that make you better qualified for specific research and development opportunities. Our Entrepreneurship and Technology Innovation Center (ETIC) in Long Island offers you the opportunity to join research projects in areas such as cybersecurity, health care, and energy. This may lead to your work getting published in peer-reviewed journals and presented at major conferences. You can also join us at the annual Cybersecurity Conference at our Manhattan campus, where we welcome experts from academic, business, and government worldwide.
Engineering Facilities
Test classroom theory in the school's labs. From vacuum ovens to wind tunnels, you'll access the same equipment used by industry professionals.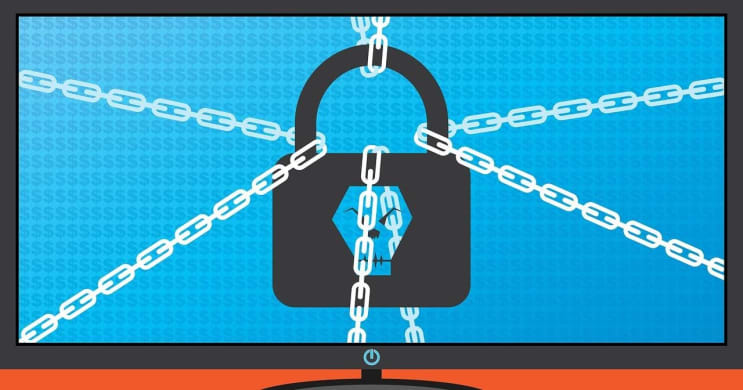 katielwhite91 / Pixabay
Curriculum
Information, Network, and Computer Security
CSCI 620 Operating System Security (3 credits)
CSCI 651 Algorithm Concepts (3 credits)
INCS 618 Computer Security Risk Management and Legal Issues (3 credits)
Total: 9 Credits
Computer Security
INCS 615 Network Security and Perimeter Protection (3 credits)
INCS 741 Cryptography (3 credits)
INCS 745 Intrusion Detection and Hacker Exploits (3 credits)
Total: 9 Credits
Thesis Track1
INCS 890 MS Thesis I2 (3 credits)
INCS 891 MS Thesis II2 (3 credits)
Total: 6 Credits
1Thesis track is not offered at NYIT-Vancouver campus.
2Non-Thesis Track students do not take these courses.
Electives
CSCI/INCS XXX Any graduate course within the College of Engineering and Computing Sciences approved by the chair/advisor3 (6-12 credits)
INCS 712 Computer Forensics4 (3 credits)
INCS 775 Data Center Security4 (3 credits)
3Thesis Track must choose six credits. Non-Thesis Track must choose 12 credits.
4All NYIT-Vancouver students are required to take these courses in place of six credits of Electives.
Total: 6–12 Credits
Total Required Credits = 30
Program Advisory Boards
Our College of Engineering and Computing Sciences advisory boards provide guidance to academic departments within the school and promote a continuing relationship between NYIT students, faculty, alumni and industry experts.
The goals of each board include:
Advising and assisting in academic and professional matters.
Providing input on current trends in the industry.
Identifying necessary skills and areas of interest for curriculum development.
Promoting and enhancing the quality of the programs.
Identifying projects and funding sources.
Career Options
An NYIT degree is your passport to an exciting future in an in-demand field. Possible career opportunities for graduates with this degree include:
AI scientist
Cybersecurity expert
IT director
Network specialist
Research and development expert
Software engineer
Tuition, Scholarships, & Financial Aid
We believe it's important to offer access to the opportunity for all qualified students. NYIT has one of the lowest private tuitions in New York State and provides more than $40 million in institutional financial aid each year.
Admission Requirements
B.S. degree or its equivalent from an accredited college or university in computer science, engineering, management, information technology, mathematics, criminal justice, or other related areas.

If you have a degree in engineering, an accredited program is one that is accredited by the Engineering Accreditation Commission of the Accreditation Board for Engineering and Technology (ABET).
If you have completed degrees in computer science or a closely related field, an accredited program is one taken at a college that is regionally accredited, such as the Middle States Association of Colleges and Schools.
If you have an international baccalaureate degree or diploma which is equivalent to three years of undergraduate study in the U.S. in computer science, engineering, or a related area, you may be eligible to be admitted into a bridge option in your intended graduate program.

- Minimum undergraduate GPA of 2.85 for full matriculation.

If you do not satisfy this criterion, you may be admitted at the dean's discretion. Additional criteria include scores on the Graduate Record Examination or other diagnostic tests to assist in the evaluation of your credentials. Upon completion of nine graduate credits and satisfaction of pre-curriculum requirements, your records may be reviewed for performance evaluation and further advancement in the academic program.
For students with insufficient background for admission into the M.S. in Computer Science program, up to 32 credits from the list of waivable and prerequisite courses listed below may be required.

Waivable Courses

CSCI 502 Computer Programming I (3 credits)
CSCI 503 Computer Organization and Architecture (3 credits)
CSCI 504 Computer Programming II (3 credits)
CSCI 505 Elements of Discrete Structures (3 credits)
CSCI 507 Data Structures (3 credits)
CSCI 508 Compiler Design (3 credits)
CSCI 509 Operating Systems (3 credits)

Additional Prerequisite Courses

MATH 170 Calculus I (4 credits)
MATH 180 Calculus II (4 credits)
MATH 310 Linear Algebra (3 credits)

Note: Credits earned for the courses above will not be counted toward the 30 credits required for the degree. Additionally, all 500 level Bridge courses earn a pass/fail grade.
Submit GRE scores

Graduates of foreign universities are required to take the GRE and submit their scores.
If you have a GPA below 2.85, you may, at the discretion of the dean, be asked to take the GRE or other diagnostic tests. Admission will be based upon consideration of test results, previous academic performance, and related employment, if applicable.

Transfer credits: You may transfer up to six transfer credits from an accredited graduate program for appropriate courses in which a minimum grade of B was earned.
General Application Materials
Completed application.
$50 nonrefundable application fee.
Copies of undergraduate transcripts for all schools attended. All final, official transcripts must be received prior to the start of your first semester.
Copy of college diploma or proof of degree.
Official GRE scores, if required. NYIT GRE Code: 2561.
International student requirements: English proficiency, I-20, and transcript evaluation.
Fellowships and Assistantships
Fellowships and teaching assistantships are available to qualified candidates. These financial aid opportunities are usually for a 10-month period and may include partial remission of tuition and fees.
Last updated Nov 2019
About the School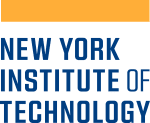 Explore New York Institute of Technology—a dynamic, highly ranked, and accredited not-for-profit university committed to educating the next generation of leaders, and to inspiring innovation and advan ... Read More
Explore New York Institute of Technology—a dynamic, highly ranked, and accredited not-for-profit university committed to educating the next generation of leaders, and to inspiring innovation and advancing entrepreneurship.
Read less