Crossing the Mediterranean: Towards Investment and Integration (MIM)
Home ›
Master ›
Crossing the Mediterranean: Towards Investment and Integration (MIM)
Read more about this program on the institution's website
Program Description
Offered jointly with the Université Paul-Valéry Montpellier 3 (UPVM) and in collaboration with the universities of Strasbourg, Sousse and Meknès, the Crossing the Mediterranean program taught in both English and French gives you an in-depth knowledge of the countries along the south shore of the Mediterranean and their interaction with Europe.
The two years of study take place between Italy, France, and Tunisia or Morocco, providing you with the interdisciplinary skills necessary for the study of intercultural mediation and migration in the Mediterranean as well as a knowledge of tools of qualitative and quantitative analysis, field research and data analysis techniques and European planning approaches. The program also emphasizes the development of your language skills in Arabic and Moroccan Arabic, and it includes an internship that allows you to acquire work experience in the field or carry out independent research. Upon completing your studies, you receive a double diploma awarded by both Ca' Foscari and UPVM.
The modules taught at Ca' Foscari take place in buildings located in the historic center of Venice.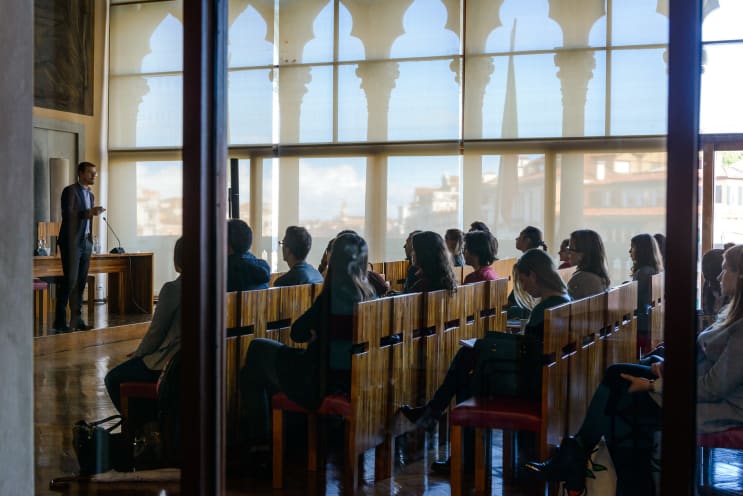 Meet lecturers from all around the world - Aula Baratto, Ca' Foscari main building
PROGRAM STRUCTURE
The program consists of three modules organized at the degree's partner universities (Ca' Foscari, UPVM), a fourth module organized either at a university in Maghreb (Sousse/Meknès) or at the University of Strasbourg, and a three-month internship.
LAUNCHING YOUR CAREER
With the skills you obtain in this program's plurilingual, multicultural context, you can establish yourself in diverse professional fields, from sustainable planning to Euro-Mediterranean cooperation. You can also work in the organization and promotion of cultural events, social and educational activities, or the development of sustainable tourism. In each of these fields, you will be empowered by your exceptional training and deep understanding of the role and impact of planning in a geopolitical area as rich and complex as that of the Mediterranean. As a graduate, you will be ready to launch a career as a communication specialist (press, television, cinema, social networks, editorial consultancy), a transcultural intermediation expert working for cultural associations and organizations, or a socio-political expert working for think-tanks tackling Mediterranean issues.
Come graduate in Piazza San Marco with us!
ENTRY REQUIREMENTS AND ADMISSION
To be eligible for enrolment, you must have already completed university course work in the following fields:
Science of antiquity, philological-literary or historic-artistic sectors
History, philosophy, psychology or education science sectors
Law sector
Economics and statistics sector
Political and social sciences sectors
At the moment of enrolment, you need a certified B2-level knowledge of English and a certified B1-level knowledge of French.
In addition, this program has limited admission, so in order to be eligible you need take an entry test. For more information, check the program's official web page or contact us!
TO APPLY, VISIT OUR ONLINE APPLICATION PLATFORM APPLY.UNIVE.IT!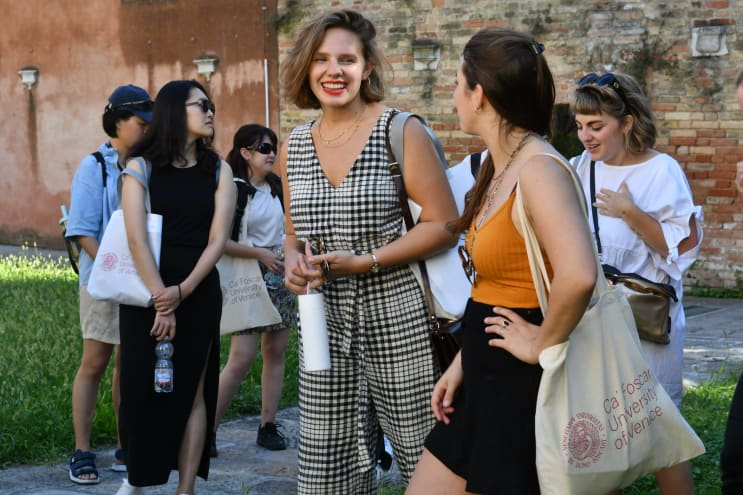 FEES AND FUNDING
The fee for this Master's Degree is 4,000 euros.
For high-achieving international students, Ca' Foscari offers:
renewable fee waivers
one-time scholarships of €5,000
STUDENT EXPERIENCE
Life at Ca' Foscari is both rewarding and stimulating thanks to a wide range of activities and events organized by the university as well as the students themselves. You can get involved in student clubs and sports, as well as take advantage of everything the city itself has to offer, from international cultural events to some of the world's most beautiful art and architecture. Plus, if you choose to live in Venice's historic center, you'll surely enjoy living locally and sustainably thanks to the fact that distances are manageable and there are no cars or traffic to compete with.
To get an insider's perspective, why not book an online chat with a current international student?
Also be sure to check out our international student Instagram account, @studentlifeinvenice for a window onto life at Ca' Foscari!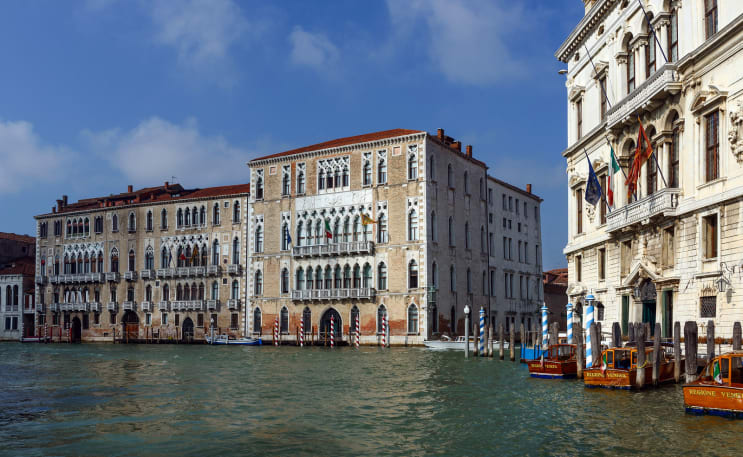 Last updated Oct 2020
About the School

Originally established as Italy's first business school in 1868, Ca' Foscari University of Venice is now a multidisciplinary institution offering a wide range of study programs in economics and manage ... Read More
Originally established as Italy's first business school in 1868, Ca' Foscari University of Venice is now a multidisciplinary institution offering a wide range of study programs in economics and management, modern languages, the humanities and the sciences. Globally, the QS World University Rankings place Ca' Foscari among the top 100 universities for Modern Languages, the top 150 for History, the best 200 for Linguistics and Geography, and the top 250 for Economics and Econometrics as well as Accounting and Finance.
Read less