BAC + 5 Geopolitics and Prospective
Home ›
Master ›
BAC + 5 Geopolitics and Prospective
Program Description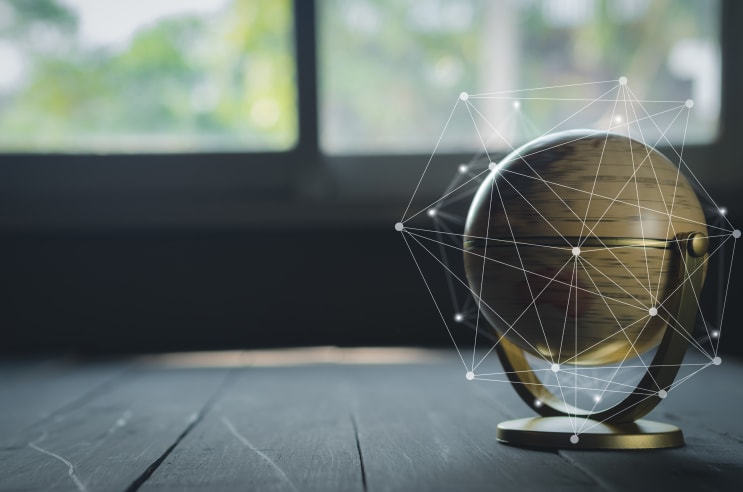 The title "International Strategy Analyst" aims to develop its analytical, action and decision support capabilities in international environments.
To validate this title 3 courses are possible, corresponding to different specialties and universes:
Defense, Security and Crisis Management
Geoconomy and risk management
Geopolitics and prospective
The course "Geopolitics and Foresight" is delivered in partnership with Grenoble Ecole de Management. Training also sanctioned by a Certificate in geopolitics and prospective joint IRIS / ESC Grenoble.
objectives
The geopolitical and prospective course, Bac 5 level, aims to:
confirm the student's knowledge and understanding of international relations issues;
make operational its ability to analyze contemporary strategic issues;
to equip it with professional tools and techniques used in a professional context related to international activities and issues.
This training is also offered remotely.
Presentation of the teachings
Both theoretical and practical, the courses are divided into ten modules allowing:
strengthen geopolitical knowledge and understanding of major international issues;
develop its research and operational analysis capabilities;
learn to mobilize knowledge and skills to meet professional demands;
to refine his professional project.
opportunities
This training meets the needs of those who wish to give an international dimension to their profile, by deepening their geopolitical knowledge and by acquiring specific tools for the exercise of international functions.
The ability to analyze a complex international context is indeed an essential skill for any manager or professional to practice and make decisions internationally.
In administrations, in large companies or organizations operating on complex terrains and in sensitive sectors, the role of analyst is important as well.
Each student, of different academic and professional origin, is composed of an original profile with courses, various personal works and internships.
Our graduates operate in the business of consulting, commerce, politics, communication, public bodies or private companies, in France or abroad.
Admission
Admission on file and interview. Profile of the students recruited: passionate about geopolitics and international news, master's degree 1 or 2 (or equivalent) in law, AES, economics and management, political science, commerce, languages, communication, journalism, history, IEP, schools of trade or engineers. A good level of English is required, knowledge of a second, rarer language is an asset.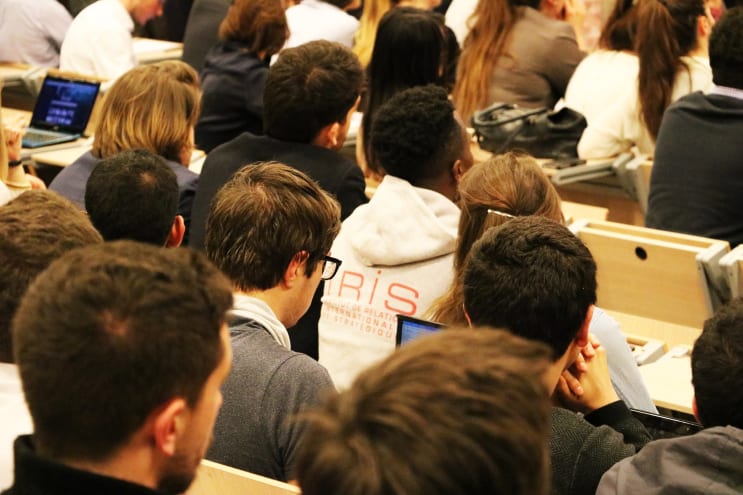 Program:


DECRYPTION OF INTERNATIONAL GEOPOLITICAL AND ECONOMIC NEWS 32 H
Analysis of international news
Deciphering international economic news
International news: Anglo-Saxon perspective (English)


OVERALL POWER AND REGIONAL EMERGENCIES 66 H
Economic dynamics of Asian countries and NICs
The economic emergence of Africa
Latin America in globalization
The United States, the world's leading power
European Union: actors and decision-making process
Russia and the CIS in recomposition
China, global power


REGIONAL INSTABILITIES, CONFLICTS AND CRISIS MANAGEMENT 51 H
The Maghreb, between stability and regression
The Middle East, seismic zone of international relations
Strategic tensions in Asia (including the ASEAN zone)
The regionalization of conflicts in Africa: definition and challenges
Simulation exercises: international negotiation / crisis management


GLOBAL GEOPOLITICAL ISSUES 58 H
Religious actors: international perspectives
Geopolitics of climate change
Energy security
International migration
Geopolitical challenges of international trade and transport in the digital age
Energy infrastructure geopolitics
Geopolitics of innovation


10 PM DIPLOMACY PROJECT
The actors of France's foreign policy
Project monitoring - Diplomacy Project
Professional writing methodology


42 H PROSPECTIVE PROJECT
History of foresight and methodology: what contributions for geopolitics and diplomacy?
Introduction to foresight - Prospective project
Project management
Energy transitions


GEOPOLITICS AND COMPANIES 26 H
Role of companies in global geopolitics (GEM, ESC, IAE students, management sciences)
Management of organizations (general students)
10 AM ANALYSIS AND RESEARCH TOOLS
Memory methodology
How to read a map


PREPARATION FOR PROFESSIONAL INSERTION 6 P.M.
Professional environments
Professional coaching workshops
Professional experience: internship, professionalization contract, civic service, etc. (455 hrs minimum)
Word-Excel improvement (online)
Language skills (with 7Speaking)
Last updated May 2020
About the School
Créé par l'IRIS en 2002, IRIS Sup' est un établissement privé d'enseignement supérieur technique enregistré au Rectorat de Paris qui a pour vocation de former des étudiants et des professionnels à dif ... Read More
Créé par l'IRIS en 2002, IRIS Sup' est un établissement privé d'enseignement supérieur technique enregistré au Rectorat de Paris qui a pour vocation de former des étudiants et des professionnels à différents métiers dans un contexte international. Il délivre des titres reconnus par l'État, de niveau 7 enregistrés au Répertoire national des certifications professionnelles (RNCP).
Read less