BAC + 5 Defense, Security and Crisis Management
Home ›
Master ›
BAC + 5 Defense, Security and Crisis Management
Program Description
The title "International Strategy Analyst" aims to develop its analytical, action and decision support capabilities in international environments.
To validate this title 3 courses are possible, corresponding to different specialties and universes:
Defense, Security and Crisis Management
Geoconomy and risk management
Geopolitics and prospective
The "Defense, Security and Crisis Management" course is delivered in partnership with Grenoble Ecole de Management. Training also sanctioned by a Certificate in Defense, Security and Crisis Management Joint IRIS / ESC Grenoble.
objectives
The defense, security and crisis management course, level 5, aims to:
To provide students with knowledge and keys to understanding the strategic environment, defense issues and new security issues;
To provide working methods and decision-making tools in crisis management.
This training is also offered remotely.
Presentation of the teachings
The program, divided into ten modules, includes courses on fundamental concepts, but also on crisis response modes of action.
The international environment and defense policies of the major powers, regional crises and conflicts and new global threats are presented in their political, geopolitical, economic and legal aspects. A general overview that mixes theories, concepts and experiences of the speakers.
Once the international environment is apprehended, the students deepen the modes of action and the means of a national defense policy, before becoming familiar, by practical cases and simulations, with the main tools and instruments to anticipate, to prevent and manage a crisis.
The program also addresses, with practical cases, serious games and simulations, company-specific problems in this insecure international environment, internal security and those of socio-economic actors.
opportunities
The skills acquired allow access to positions in French public bodies in charge of defense and security (Ministries of Defense, Europe and Foreign Affairs, Interior, SGDSN, embassies, etc.). ), in international organizations dealing with security in all its military and non-military aspects, in the defense industries and strategic industries often present for export (energy, transport, major infrastructures), in NGOs, or even security analyst positions, or corporate consultant or consulting firm.
Admission
Admission on file and interview.
Profile of students recruited: Masters 1 or 2 (or equivalent) in international relations, law, economics and management, IEP, communication, history, schools (commerce, engineers). Mastery of English essential.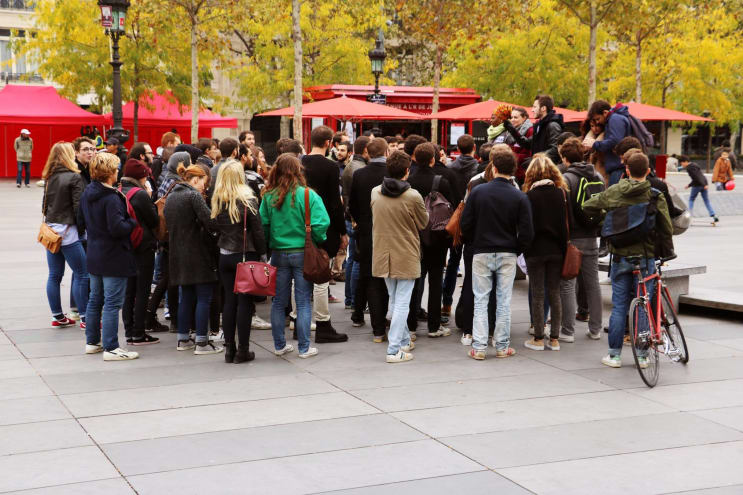 Program:


DEFENSE POLICIES FOR HIGH POWER 36 HOURS
Introduction to the development of a defense policy
The arms industry as a defense policy tool
French defense policy and culture
Defense policy of the United States
Defense policy of China
Defense policy of Russia


THE DEVELOPMENT OF INTERNATIONAL 26 H CRISIS MANAGEMENT
OPEX
Security sector reform (RSS)
End of the crisis and negotiation for peace
Introduction to international humanitarian law


THE TOOLS FOR 26 H INTERNATIONAL CRISIS MANAGEMENT
States: traditional actors in international crisis management
International organizations: the UN
International organizations: NATO and the EU
NGOs: role and operational strategies in crisis management
Private military companies


42 H CRISIS MANAGEMENT TOOLS
The crisis management strategy
Crisis communication
Introduction to military strategies
Practical case / simulation


GEOPOLITICS AND BUSINESS 30 H
Role of companies in global geopolitics (GEM, ESC, IAE students, Management Sciences)
Management of organizations (general students)
Negotiate and manage conflicts


CRISES AND CONFLICTS AROUND THE WORLD 65 H
Analysis of international news
Crises and conflicts in Africa • in the Maghreb • in the Middle East • in the countries of the former USSR • in the Afghanistan / Pakistan / Iran zone • in the Balkans • in South-East Asia
Migration around the world
News of the crises in Latin America


INTERNAL SECURITY AND SECURITY OF SOCIOECONOMIC ACTORS 34 H
Homeland security
Safety in the company
Cybersecurity and protection of strategic information
Economic security
Energy security


ANTICIPATION AND STRATEGIC DECISION 50 H
Strategic intelligence and monitoring techniques
Practical approach to foresight
Anticipating: the role of intelligence
Risk management
Artificial intelligence: analysis and decision support tools


PROFESSIONAL WRITINGS AND 6 H MEMORY
Methodology


PREPARATION FOR PROFESSIONAL INSERTION 8 P.M.
Professional coaching workshops
Professional world conferences
Professional experience: internship, professionalization contract, civic service, etc. (455 hrs minimum)
Word-Excel improvement (online)
Language skills (with 7Speaking)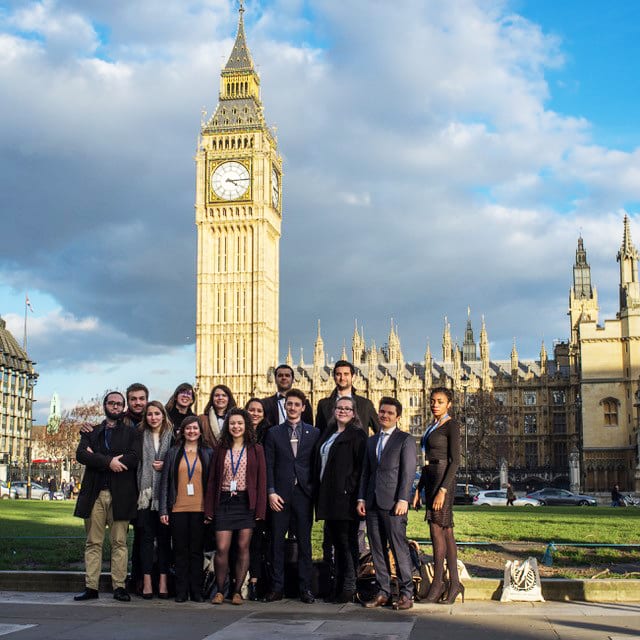 Last updated May 2020
About the School
Créé par l'IRIS en 2002, IRIS Sup' est un établissement privé d'enseignement supérieur technique enregistré au Rectorat de Paris qui a pour vocation de former des étudiants et des professionnels à dif ... Read More
Créé par l'IRIS en 2002, IRIS Sup' est un établissement privé d'enseignement supérieur technique enregistré au Rectorat de Paris qui a pour vocation de former des étudiants et des professionnels à différents métiers dans un contexte international. Il délivre des titres reconnus par l'État, de niveau 7 enregistrés au Répertoire national des certifications professionnelles (RNCP).
Read less