Program Description
Objectives
This 6-month of classes and 6-month internship Applied MSc programme, with its two entries in Autumn and Spring, is designed to open your career to become operational Data Analysts.
End of September to the beginning of April for the Autumn entry;
Beginning of March to mid-October for the Spring entry;
It will enable you to increase your business skills and job opportunities by strenghtening decision-making through data analysis. In the Applied MSc, you will master the techniques and tools needed to conduct and deliver your analyses with relevant and structured reports, improving the return on investment of your company's projects.
On a full-time basis (5 hours/day) along with "Engineering Projects" (see below) and followed by a 6-month work placement.
In this Applied MSc programme, you will:
Develop a sharp analytical mind to structure your scientific and technical actions in producing clear and actionnable decision-support reports
Master the market leaders software in business intelligence and data visualisation, enhanced by industrial certifications
Acquire unique and value-added skills in various databases technologies, enhancing the standard profile of a Data Analyst
Getting comfortable with Machine Learning for predictive analysis, with solid scientific grounds and concrete applications through the most prevalent technologies
Refresh on simple yet powerful fundamentals mathematics for practical statistical applications
Get awareness of IT project management and the legal consequences of data handling, with a pinch of ethical thinking regarding the consequences of mining (big) data
Be trained to and take two Enterprise-Level Certification examination:

Analyzing Data with Microsoft Power BI (DA-100)
Microsoft Power Platform + Dynamics 365 Core (MB-200)
Work placement
6 months internship
On-Campus students are strongly encouraged to choose the 6-month work placement option (805hrs, 35hrs/week) and immerse themselves in a data science industrial environment. Finding a work placement opportunity is a student's responsibility. DSTI provides active help, advice, and support throughout its industrial and academic partners network.
Some examples of employers who trusted our students:
Facebook
United World Nation
Vinci
Disneyland
EDF
Renault
Airbus
& much more!
Career outcomes
The Data Analyst is among the range of established roles that are set to experience increasing demand in the run up to 2022 ("The Future of Jobs Reports", The World Forum).
DSTI Applied MSc in Data Analytics will allow you to have the skills and competencies to work as a Data Analyst.
The Data Analyst is in the top 3 of the most demanded job position in the following sectors:
Automotive, aerospace, supply chain & transport
Aviation, travel & tourism
Consumer
Energy utilities & technologies
Financial services & investors
Global health & healthcare
Information & communication technologies
Infrastructure
Oil & gas
Tuition Fees
The following tuition fees are for the academic year of Autumn 2020 and will be subject to change for the next academic year.
On-campus mode & Self-paced online mode: €9,500
Online mode (for students living in France): €8,550
Online mode (students living outside of France): €5,700
Once you are admitted, you will need to pay a deposit.
On-campus mode: 10%
Online mode: 20%
SPOC mode: 10%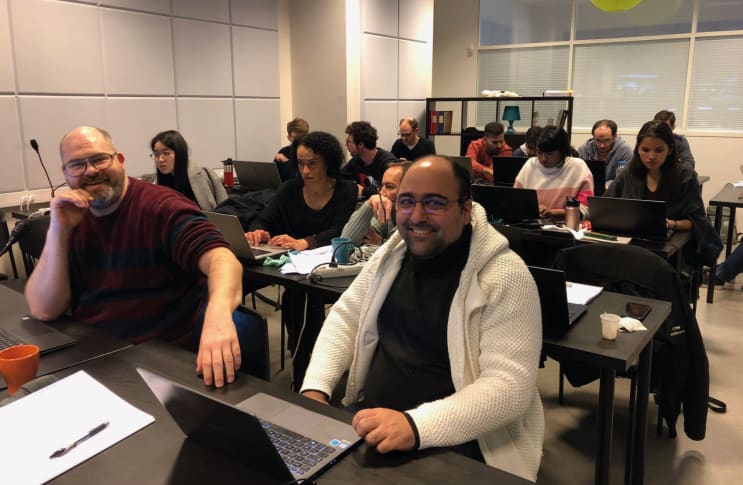 Available modes for this program
On-campus, Online, SPOC
We offer 3 delivery modes for the programs:
First an on-campus mode (Paris or Nice Sophia-Antipolis)
Then 2 different online modes.

Online Mode Live: 6 months intensive program. 5 hours a day, 5 days a week. Classes are followed live.
Self-paced online mode (SPOC) Mode: 18-36 months, part-time program. Suits students that want to work and study at the same time.

Last updated Jun 2020
About the School
Data ScienceTech Institute is the 1st private postgraduate school in pure Data Science, Artificial Intelligence & Big Data education in France! Data ScienceTech Institute's mission is simple: trai ... Read More
Data ScienceTech Institute is the 1st private postgraduate school in pure Data Science, Artificial Intelligence & Big Data education in France! Data ScienceTech Institute's mission is simple: training executive students to become ready-to-go Data Scientists and Big Data Analysts. We commit ourselves to follow industrial, and job market needs to the letter and have built industrial partnerships with many forefront international players such as SAS, Amazon AWS or KDnuggets.com to name a few.
Read less