Advanced Master of Motion Graphics
Home ›
Master ›
Advanced Master of Motion Graphics
Read more about this program on the school's website
Program Description
Modalities: Face-to-face or Online (Live)
Next start : June 29 or October 14, 2020 | Duration : 540 hours ( 10 months )
Registration period open
The Motion Graphics Master is aimed at people interested in the audiovisual sector, more specifically in VFX and 3D motion graphics, no prior knowledge is necessary for an adequate use of the Master.
Content of the Motion Graphics Master
The Advanced Master in Motion Graphics will allow you to learn to carry out any type of 3D multimedia work (videos or images) so that, later, you can provide them with movement ("motion") or animation.
Thanks to the graphic design module that this Master's Degree contains, the student will acquire the necessary knowledge to be able to make any design thanks to the most prestigious and important tools of Adobe for this type of project: Adobe Photoshop, Adobe Illustrator and Adobe Indesign . Once you master these tools, there will be no design of your imagination that you cannot bring to a computer screen.
On the other hand, thanks to the module for editing and post-production of digital video (VFX) and motion graphics, students will learn to use the most important software for audiovisual post-production: Adobe Premiere and Adobe After Effects . Adobe Premiere is the most widely used video editing tool, due to its highly intuitive interface and ease of use, and the power of its filters and transitions that allow you to edit videos with great quality and dynamism. It also allows working with sound, being a complete tool for digital video editing. Likewise, Adobe After Effects stands out for being an application that has the form of a studio intended for the creation or application in a composition, as well as the realization of professional motion graphics and special effects, which from its roots have basically consisted of the superposition of layers.
To these two previous modules we must add the Cinema 4D module, which stands out for satisfying the professional needs of 3D modeling, texturing, animation and rendering. Cinema 4D offers customizable settings suitable for any industry and at all skill levels. In addition, thanks to its integration with Adobe Photoshop or After Effects, you can work with animations, scenes and complex 3D elements.
Professional outings
Motion grapher / designer 3D

Digital Video Technician

VFX Specialist

Digital video editor

Post-producer of digital video

Digital video illuminator

Freelance for advertising agencies, television networks, audiovisual production companies
Modalities
In person or Online : you can receive the Motion Graphics Master in Madrid or Seville in person or do the Motion Graphics Master online . The online modality is always taught live (on live), although a repository of these recorded classes is maintained at the request of the students. Students also have a powerful and intuitive virtual campus developed by Google to participate in classes and in their own training on a day-to-day basis.
Price
€ 4,450. Get 40% DISCOUNT on the total price of your studies if you register to study in summer 2020, by entering the code "yomequedoencasa". Or a 25% DISCOUNT on the price shown using the code "future design" during the registration process to start in October (limited time offer).
Financing
Up to 10 months. Consultation in the Secretariat.
University Master's Diploma available for these studies
You only have to choose this option during the enrollment process and pay an additional amount to cover the university fees of the Madrid Distance University (UDIMA).
Last updated Aug 2020
About the School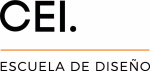 CEI - Centro de Estudios de Innovación - es una Escuela de Diseño Digital del siglo XXI, fundada en el siglo XX (año 1991). Somos un centro de formación oficial de Adobe, Apple, IBM, Maxon y Google Pa ... Read More
CEI - Centro de Estudios de Innovación - es una Escuela de Diseño Digital del siglo XXI, fundada en el siglo XX (año 1991). Somos un centro de formación oficial de Adobe, Apple, IBM, Maxon y Google Partner, especializado en el sector del diseño y marketing digital, con sedes en Madrid, Sevilla y próximamente también en Lisboa. Nuestros cursos, masters y títulos superiores se desarrollan en cuatro áreas: Diseño gráfico, Desarrollo web, Marketing Digital y Edición y Postproducción de Vídeo Digital (VFX) y Motion Graphics.
Read less