Read more about this program on the school's website
Program Description
Applications for the 2019 Intake are closed. Applications for the 2020 intake will open starting in October 2019.
First created in 1987, the ESCP Advanced Master in Finance is now a benchmark reference for finance education in Europe. It boasts prestigious faculty, an extensive alumni network of finance professionals, and solid, long-standing relationships with financial institutions (banks, brokers, finance companies). The programme involves over 30 weeks of rigorous full-time academic coursework:
15 weeks on the ESCP Paris Campus and 15 weeks on the London Campus - immediately followed by an internship to boost applied professional skills and an individual research project (thesis). The Advanced Master in Finance is in constant dialogue with leading figures in the world of finance in order to adapt its contents to changing market needs and to ensure the highest quality of instruction possible.
The ESCP Masters are professional-oriented programmes in specific management areas designed for postgraduates with a clear career goal and lead to a specialisation or double skill in response to corporate demand for highly qualified managers. This Master is a one-year full-time academic programme designed for students holding a first masters-level academic or professional degree in engineering, business, architecture, medicine, law, pharmacology, political science, the arts, or any other graduate degree.
The curriculum comprises six months of full-time coursework including an international seminar, followed by a company placement lasting at least four months and the completion of a professional thesis to be remitted at the end of the programme. Courses are taught in English and the national language of our respective campuses.
The programme is offered at the ESCP Campus in Paris with a fifteen-week term on our London Campus.
Students have to choose a specialisation that reflects their personal and professional objectives.
Once their coursework is completed, students must undertake a four-month minimum internship and write a professional thesis. Classes are taught both in French and in English.
Proficiency in French is required.
This full-time curriculum is spread over one year divided into 3 terms as follows:
2 terms of intensive courses: September to December; January to April. including 15 weeks on ESCP's campus in London.
1 term of professionalisation from April to December: a company placement of at least 4 months and a professional thesis defended orally to a committee between early November and mid-December the year following the September intake.
Company placement
The alumni network from both the Advanced Master in Finance and ESCP as a whole fosters strong links to financial institutions. Alumni who are leading experts in international finance regularly deliver lectures and presentations and thus share their wealth of knowledge with current students and play an important role in their job search.
Profile of the Advanced Master of Finance
Academic background:
Economic and Financial Sciences: 60%
Engineering Sciences: 21%
Management Science: 12%
Legal sciences: 4%
36% international students
22% women, 78% men
ESCP's Masters Programme welcomes applicants from varied disciplines who demonstrate open-mindedness and potential:
Master students come from various countries and have different backgrounds: engineers, doctors, pharmacists, students of literature and law, etc.
Originating from 40 nationalities, they form a group of multicultural participants, which makes exchanging and working in groups all the more enriching.
Admissions Requirements
Requirements
Holders of a first Master's degree.
Holders of a Bachelor degree (240 ECTS): with a minimum of 3 years professional experience
Holders of a Bachelor degree (240 ECTS) without professional experience (less than 30% admitted)
Fees
The fees for the academic year 2019/2020 are set at 24,000€* (including costs of the reference books).
The fees are invoiced either:
in one instalment at the beginning of the academic year
ESCP also offers the direct debit option: in that case, 6 monthly instalments will be paid from November to April.
Applicants who are offered a place must confirm their acceptance and pay a non-refundable deposit of 2,000 € for tuition fees.
*The expenses of accommodation and transport in London are not included in the tuition fees.
Last updated Mar 2020
About the School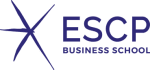 Established in 1819, ESCP Business School is the oldest business school in the world. Its mission is to develop the next generation of transnational business leaders, preparing them to embrace the opp ... Read More
Established in 1819, ESCP Business School is the oldest business school in the world. Its mission is to develop the next generation of transnational business leaders, preparing them to embrace the opportunities offered by cultural diversity.
Read less