Program Description
Overview
PROGRAM DURATION: 15 months
DEGREE LEVEL: An Advanced Master's is a designation granted by the French Conférence des Grandes Ecoles which guarantees the program's excellent academic quality and highly professional orientation.
ENTRY REQUIREMENTS: Graduate degree OR an undergraduate degree with a minimum of three years' relevant work experience
FULL PROGRAM FEES: 16,900 Euros
CAMPUS LOCATION: Paris
Objectives
As companies around the world face the challenges of a digital transformation, the Digital Business Strategy Advanced Master provides students with the keys to understand, manage and lead change.
At its heart, this advanced master is 100% digital-oriented. It combines topics in management sciences, information technology and other web-related fields of study to create a top-notch international program that meets the needs of learners who are passionate about the digital world.
The degree focuses on digital strategy topics and tools that are essential to be on the cutting-edge of the digital revolution.
From web management to digital transformations, participants benefit from courses taught in English by highly-qualified teachers. They are all professionals currently working in the digital field.
The program's 360 degree approach on digital gives students the skills they need to manage challenges in digital technology and digital transformations. Join the Digital Business Strategy program to drive innovation, develop your digital management capacities and be at the forefront of future business transformation.
Program mission
To provide digital business strategy training for managers within an international context.
To provide training for future managers and directors in charge of digital business transformations over the medium and long-term.
To enable middle and top management as well as future managers to make the right technology choices for a digital transformation and deploy them effectively within their organizations.
To meet the needs of companies for postgraduate professionals with competitive skills in digital strategy projects and change management.
Key benefits
A cutting-edge program ahead of the latest trends in digital and internet project management
A program entirely focused on digital strategy
Courses taught in English through a mix of innovative and digital pedagogic tools: live business cases, blended learning, MOOCs, video interviews, and a web platform, among others
Partnerships with leading companies worldwide
An enriching and multicultural learning environment
International career opportunities with competitive salaries
A modern and comfortable campus for your learning experience
The Digital Business Strategy program begins at the end of September with a three-day induction seminar. Students then follow classes three days every three to four weeks approximately. All classes take place on Thursdays-Saturdays, making it very easy for learners to keep on working normal hours. A final thesis is required to complete the program.
Careers
Graduating from an Advanced Master in Digital Business Strategy will highlight your abilities in this realm thereby facilitating your evolution towards a variety of career opportunities worldwide such as (depending on your age and background):
Project managers for more junior users
Digital and social media directors and digital managers
E-marketing and e-business managers
Consultants in digital strategy
Web agency directors
Web entrepreneurs
CDOs (Chief Digital Officers) and CDMOs (Chief Digital Marketing Officers), for exec and more experienced students
Advantages of hiring a graduate of the Digital Business Strategy Advanced Master's
Our graduates are:
Leaders who can drive your digital transformation.
Managers who know how to identify and implement opportunities for growth created by the internet and digital worlds.
Team members who have the required team spirit and global vision to develop and implement your digital business strategy.
Last updated Oct 2019
About the School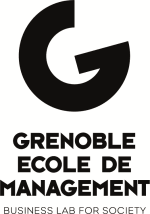 Grenoble Ecole de Management (GEM) has earned both national and international recognition. More than just a school, GEM represents an open-ended laboratory through which 8,000 students and 500 employe ... Read More
Grenoble Ecole de Management (GEM) has earned both national and international recognition. More than just a school, GEM represents an open-ended laboratory through which 8,000 students and 500 employees learn and work every day to solve complex problems and overcome major challenges for business and society.
Read less
Grenoble ,
Medellín ,
Grenoble ,
Tbilisi ,
Berlin ,
Moscow ,
Île-de-France ,
Singapore
+ 7 More
Less